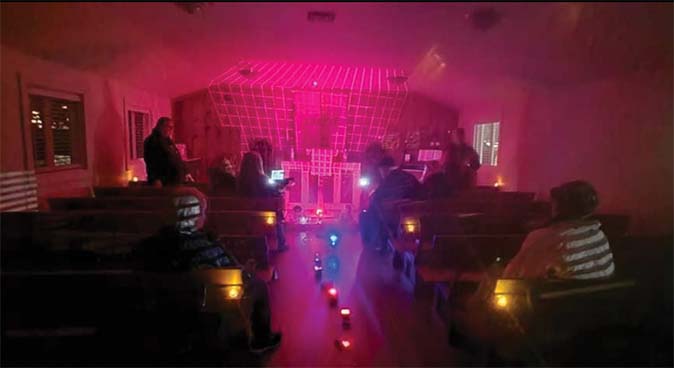 Cave Creek Museum has named Kelley Francis as museum administrator. Her responsibilities include supporting the executive director and the museum's programs and events.

Francis, a native of Cave Creek, grew up in Cave Creek and has served in many different positions including involvement in the Veterans Heritage Project and working as a communication specialist for the Town of Cave Creek, among others.
"I was fortunate to grow up here riding horses in the desert," says Francis. "Cave Creek is known as a place where the Wild West lives. It is a joy to join the museum and be able to serve the community by keeping important stories alive and being part of sustaining Cave Creek Museum for a long time into the future."

Francis says she is looking forward to helping revamp several museum exhibits during the summer while the museum is closed; working on an oral histories project with the local library; archiving stories of descendants in the area; being part of helping bring the Veterans Memory Garden to life; assisting with the most popular fundraising events; and supporting the growth of the Arizona Gold Mining Experience.
Museum Presents: Cave Creek's haunted history
Cave Creek Museum Presents has planned a special event on Friday, May 19, 2023 from 7:30-10:30 PM featuring Cave Creek's haunted history.

"Guests will gather at Cave Creek Museum and be joined by a local paranormal investigation/ghost hunting team that has been featured on The Travel Channel's "Destination Fear and Ghost Adventures" and "AZ Ghost Adventures" for an evening of historical hauntings and paranormal investigation," says Evelyn Johnson, the museum's executive director.
The evening will include a presentation on what types of equipment are used during professional investigations and guests will be part of an interactive investigation using the equipment. This paranormal investigation will include the inside if the museum, the outdoor exhibits (including mining equipment) and Arizona's only existing tubercular cabin.
Guests must be 13 years and older and register for the event prior at cavecreekmuseum.org. The e vent is limited to 24 guests. The ticket cost is $30 so reserve your space now as this event is always a sell-out.

The 52-year-old museum's mission is to preserve the artifacts of the prehistory, history, culture and legacy of the Cave Creek Mining District and the Cave Creek/Carefree foothills area through education, research and interpretive exhibits. The Cave Creek Museum is located at 6140 E. Skyline Drive in Cave Creek, Ariz. Open October through May. The museum can be reached at 480.488.2764 or cavecreekmuseum.org. Where History Comes Alive.