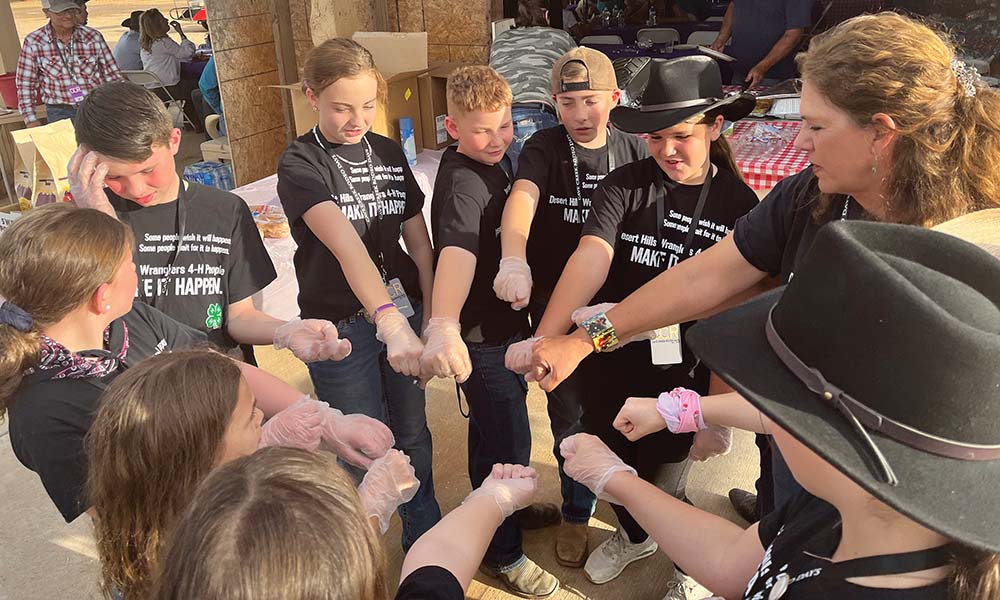 By: Zoey Regnier, age 13
(Editor's note: submitted by Mom 🙂
Desert Hills Wranglers 4-H has been a part of the Cave Creek Rodeo for years, and we hope to be for years to come! Our club has contributed to the rodeo in many ways such as clean up, meal prep, mutton bustin' and riding in a float at the Rodeo Parade.

The club loves being a part of the rodeo and it is a fan favorite among our community activities. One of the things that the club does to get ready for the rodeo and parade is to decorate our club float. We recently got together for a fun evening to make signs and paint clovers for our float. The Desert Hills Wrangles are so excited to participate in the rodeo and parade.

Our motto is, "Make The Best Better", and that is what we hope to accomplish this year at all of these events. The club greatly appreciates the continued support from the rodeo committee and look forward to supporting this local community for years to come.