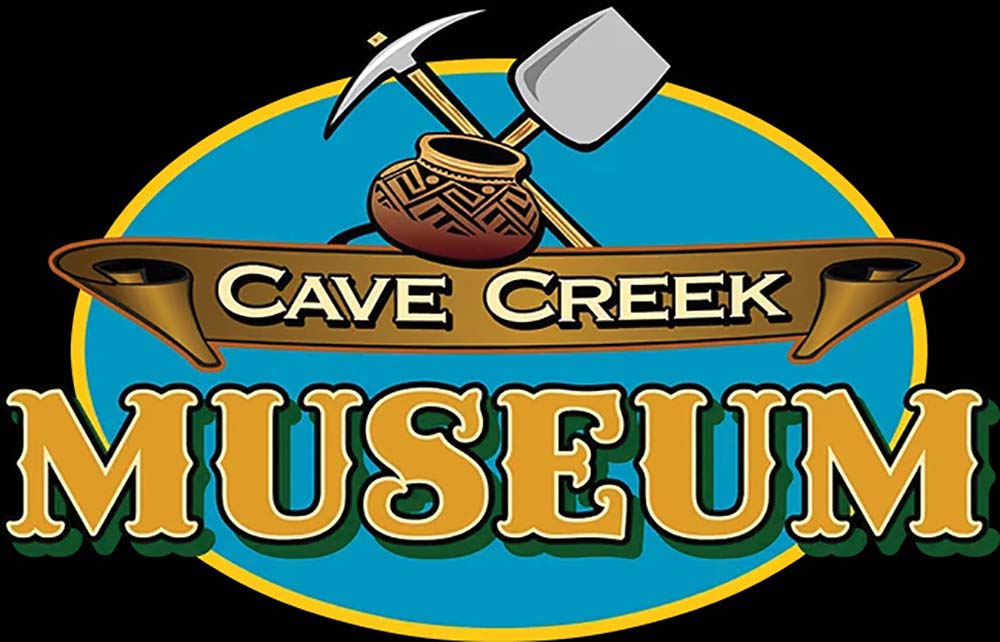 Blacksmiths have an important role in history (and today) including serving as major partners to the mining industry. Today, blacksmithing is an integral part of the Arizona Gold Mining Experience (AGME) at Cave Creek Museum.
According to blacksmith Paul Diefenderfer, who demonstrates blacksmithing for visitors and guests at AGME, blacksmithing grew in popularity once iron was discovered because of its durability and wear resistance.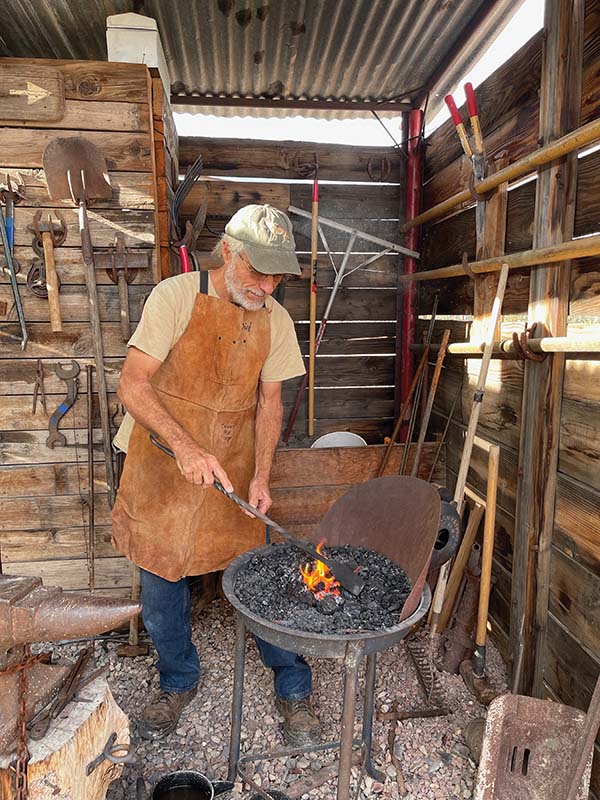 "Blacksmithing is defined as working hot iron," says Diefenderfer, lead AGME blacksmith and owner of Desert Rat forge in Cave Creek, Ariz. "Iron turns black after being heated in a hot fire; this is known as oxide or fire scale. Blacksmiths in the 1800s, and even today, used wood and coal for fires."
The craft, which is believed to have started in Europe, was deployed in mining by using a hammer to repoint drill bits and repair chisels, picks and more so they were ready for use. Blacksmiths also created crucial new products and made horseshoes and more for miners.

Today, modern civilization is defined by the use of more modern materials including concrete and iron for infrastructure needs.

"A lot of modern phrases came from blacksmithing," adds Diefenderfer. "You have too many irons in the fire (you have too much going on) was one of them. So is hit it while it's hot (you have to work it hot to get it done right) and dead as a doornail, which means it is a dead nail – it's no longer usable. Visitors can come by and see a real dead nail at the AGME blacksmith shop."

The Arizona Gold Mining Experience features the amazing Golden Reef Stamp Mill and Tramway, Arizona's only fully operational ten-stamp ore crushing mill. The 1,000-lb. stamps slam down in synchronized motion to pound ore removed from the mine into fine gravel. The stamp mill was brought from its former location at the Golden Reef Mine on Continental Mountain to Cave Creek Museum, which has the only fully operational mining stamp mill in its original mining district in Arizona.  Other historical and fascinating stops include the arrastra, gold panning, early mining engines and more.

Registration is required in advance by calling 480.488.2764, stopping by the museum or visiting cavecreekmuseum.org. See the blacksmith, gold panning and incredible stamp mill at work on Saturday, March 25, 2023 from 10 AM-11:30 PM.
"The Town of 200 that went missing"
On Wednesday, April 12, beginning at 7 PM, Cave Creek Museum's Greg Barnhart will give a presentation on the Town of 200 that went missing in Cave Creek. The presentation will take place at the Desert Foothill Chapter of the Archaeological Society. The presentation will take place at Good Shepherd of the Hills, which is located at 6502 E. Cave Creek Road in Cave Creek, Ariz.

"The Phoenix Mine, located near the entrance to Jewel of the Creek, had an ambitious 1893 plan to run a 100-stamp mill – however the people leading the charge needed a town," says Greg Barnhart, Cave Creek Museum dream team member and committed historian. "Originally, the town was called Marion. About 200 people lived there, which also was the site of the first Cave Creek Post office. In 1897, the mine changed hands and the town was renamed Liscum with a post office of the same name. The town featured a school, boarding house and a store. This was a far bigger settlement than anything in the Cave Creek station area.

So what happened to Liscum?
The mine experienced difficulties and finally was abandoned around 1906. The settlement disappeared and its exact location is a mystery.

Attendees will learn what was going on in Cave Creek in the early days, about other mines in the area and what archeological evidence was secured from the mines and miners.

"Why can't we locate a settlement from just 115 years ago when we know its general location," asks Barnhart. "We will explore this topic and Cave Creek's rich mining history as well as take a look at he details of extracting gold from hard rocks.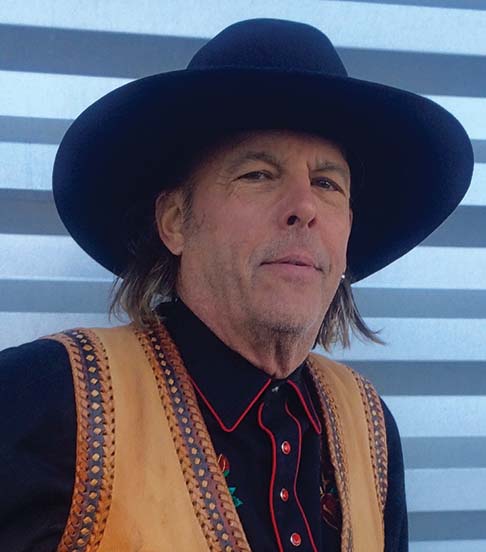 Barnhart, BSEE, MBA, completed his graduate work in United States history. A retired high tech executive and avid history student, he moved to Cave Creek four years ago and joined the Cave Creek Museum's dream team, learning stamp milling from expert Charlie Connell.

Barnhart explored the area around the Golden Reef Mine and Phoenix and Maricopa mines, including the dumpsite of the short lived town of Liscum.

He is the lead docent for the museum's Arizona Gold Mining Experience and is an artist showing at the Cave Creek Finer Arts Gallery.

This is a free event and open to the public.