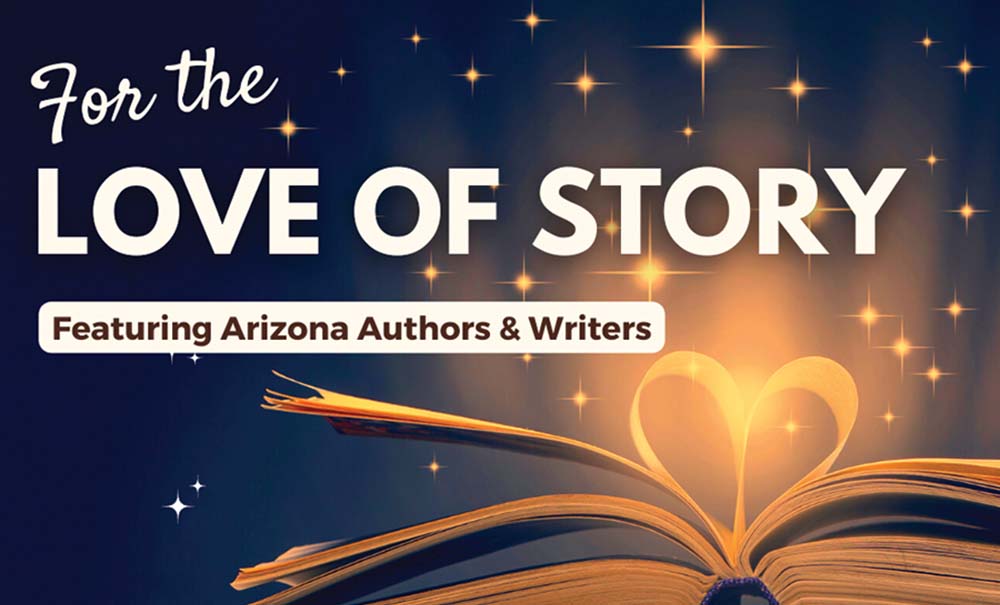 The Town of Carefree hosts local authors for a special event at Sanderson Lincoln Pavilion on Saturday March 25, at 3:00 pm. Nancy Gutfreund, director and writer, presents this special group of Arizona writers reading their true-life, personal stories during a dramatic show called, "For the Love of Story".

Returning for a second year, "For the Love of Story" features Arizona writers performing their true-life personal stories in a dramatic show, performed at the beautiful Carefree Desert Gardens Sanderson Lincoln Pavilion.

'For the Love of Story' showcases an array of humorous, poignant, and inspiring true stories by Arizona authors of all backgrounds, from accomplished authors to first time writers. Stories include the importance of pop music that helped soldiers survive Vietnam, a young woman overcoming her first heart break by listening to a voice that hounds her, a life and death climb of Alaska's Denali, US highest mountain and other moving and fascinating tales brought to life.
Ms. Gutfreund has participated in similar shows and is excited to bring this venue where people can experience the "richness of writing" and "sharing their authentic, personal stories" to the North Valley community.

Her background includes a degree from UCLA in Theater, studying acting at The Neighborhood Playhouse in New York City, a lifetime of community theatre and performing in several "Personal Stories" shows in Santa Barbara, California.
Admission is free. Donations accepted.
Contact Ms. Gutfreund at: [email protected] with any questions.