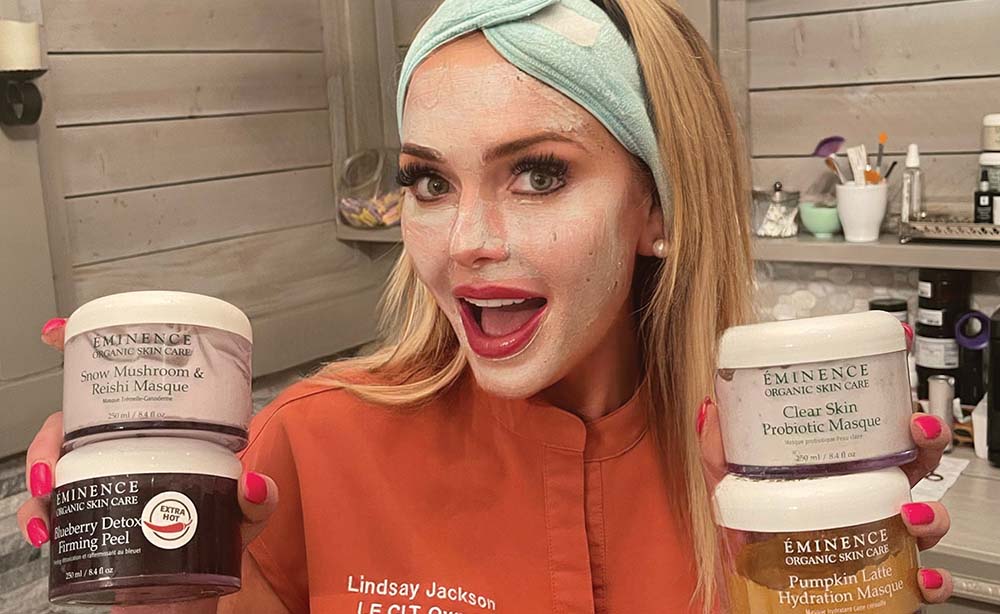 For March, take advantage of "Masque Madness" savings!

Dry skin? In arid Arizona, it's a real problem.
At L Skincare, owner Lindsay Jackson Pennino and her team of professionals are passionate about getting you to look and feel like the best version of YOU. No matter what walk of life you come from, the L Skincare team will ensure they address your skin concerns but also keep your lifestyle and budget in mind to find the best professional service for you.
The L Skincare experts believe everyone deserves personalized skincare that brings out the skin's natural glow. Lindsay and her team take pride in keeping up with the latest treatments, techniques and technology the skincare industry has to offer and provides a personal touch and tailored treatments to enhance each client's innate beauty.

Lindsay shows how much she cares for the Carefree community through many channels, but making a difference in how confident and comfortable everyone feels in their skin is how she genuinely shows her love. Your skin is your largest organ and the first thing people notice, yet many people neglect skincare. Let Lindsay and her team of experts help!
Many people experience the effects of dry skin, especially with the chaotic temperature changes we have been facing. When our skin does not retain sufficient moisture, it becomes dry and can even feel rough, itchy, scaly, flaky. Dry skin can be a result of countless conditions like cold, dry winter air, aging, harsh skincare products.

Let Lindsay or any one of her master estheticians curate the perfect, hydrating facial for you paired with a customized masque based on their expertise.

Mention this editorial and receive this service for $75 (normally $125) during March. If you love the results of your masque, L Skincare is extending 20 percent off your choice of a masque this month. This is part of L Skincare's "Masque Madness" March special.

L Skincare carries and utilizes the ideal products to keep skin hydrated well after a facial. Eminence, its certified organic line, has an entire product line infused with Stone Crop. Stone Crop is an incredible, powerful ingredient that everyone at L Skincare loves to hydrate their skin. Stone Crop has three skin saving benefits.

It heals dry skin and deeply hydrates, brightens and minimizes the appearance of dark spots, antioxidants visibly smooth wrinkles. Incorporate Stone Crop in your skincare routine and undoubtedly your skin will feel smooth, radiant and nourished.

Feeling fortunate this month? Book any service at L Skincare this month, and mention this article, and get to spin the Prize Wheel at the end of your treatment! Lucky and lovely for all at L Skincare, located in the heart of Carefree at 7208 E. Ho Rd. Open Monday through Saturday, phone 480-488-1441 for appointments.