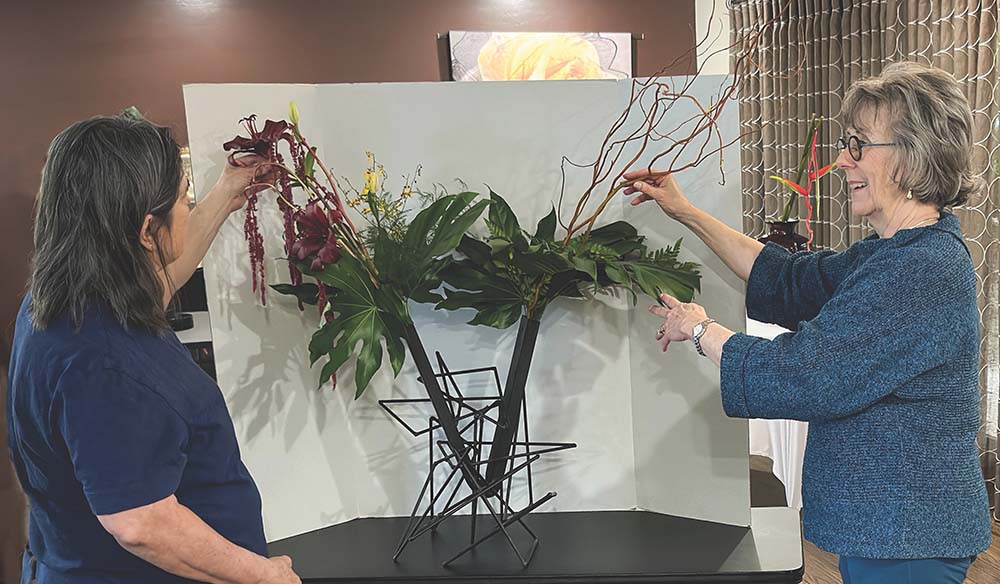 CAVE CREEK – An ancient Japanese art is making a comeback in a busy, noisy world, bringing peace, harmony and joy to all those who experience it. Ikebana, the art of Japanese flower arranging, expresses emotion with branches, blossoms and leaves while emphasizing line, mass and space. For Cecilia "CC" Klevan, of Cave Creek, ikebana has been bringing her joy for 24 years, and it has become even more important to her since she suffered a stroke seven years ago.

Klevan is one of 25 artists exhibiting at the Floral Inspiration show on Saturday and Sunday, March 11 & 12. The free event takes place from 10 a.m. to 5 p.m. on Saturday and 11 a.m. to 5 p.m. on Sunday at Ascension Lutheran Church, 7100 N. Mockingbird Lane in Paradise Valley.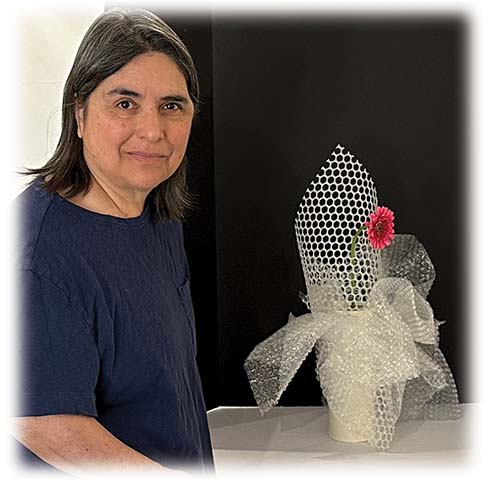 The 5th annual event will feature over 50 floral arrangements by 25 local ikebana artists, a "Meet the Artist" tea reception, ikebana demonstrations, live music, a floral photography exhibit, and architecture tours of the beautiful Taliesin-designed church.

"I need the calm, and working with such beautiful flowers brings me peace," Klevan said recently at a class being taught by Carol Brecker, a certified first degree Jonin Somo teacher with the Sogetsu School in Tokyo. Brecker is also Chairperson for the AZ Sonoran Desert Sogetsu Study Group

Ikebana was introduced to Japan in the 6th century by Chinese Buddhist missionaries who formalized the ritual of offering flowers to the Buddha. Today, there are more than 3,000 different schools of ikebana. Guests to Floral Inspiration will have the chance to experience both old and new ikebana art forms.

"Sogetsu is modern and emphasizes self-expression, which appeals to my creative side" Klevan said, adding that she has been taking classes with Brecker for five years. "We don't always know what materials we'll be using and how the fresh materials will behave, so each class is a fun challenge."

While the stroke caused some limitations – she only has use of one arm – she is very determined and resourceful, and her husband, Lenny, steps in to help if she wants to arrange branches a certain way.

The theme of this year's Floral Inspiration is Beauty in Meditative Ikebana. The event will also feature fine art photographer, Larry Brecker, who will exhibit beautiful floral and ikebana art photography.

For more details, visit www.breckerarts.com or www.alcpv.org.