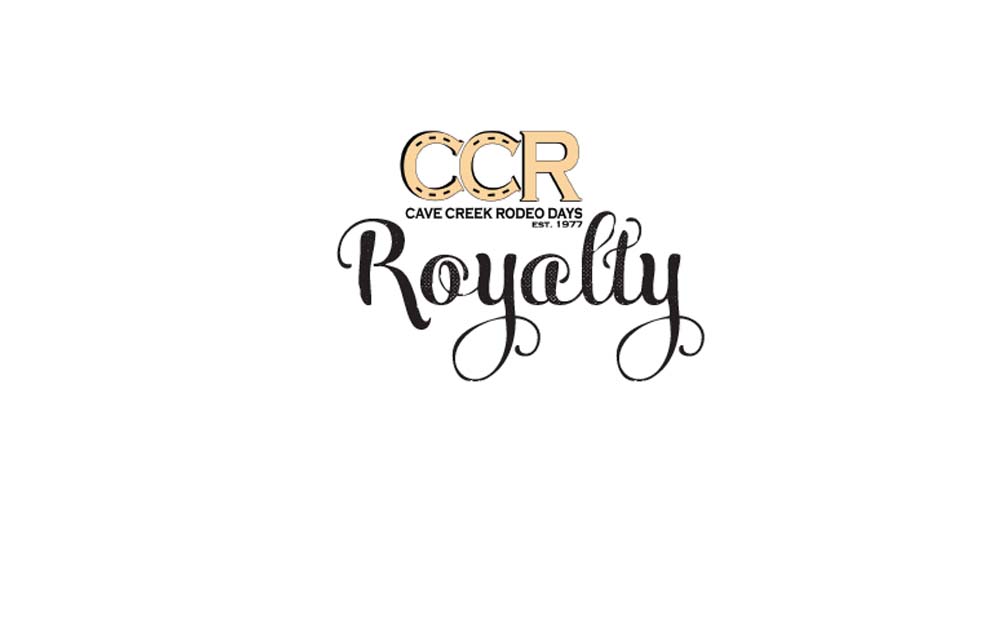 Cave Creek Rodeo Days crowned Queen Mary Norton (on the right) and Teen Queen Isabella Schofield (on the left) at the Holland Community Center Saturday, February 11, 2023.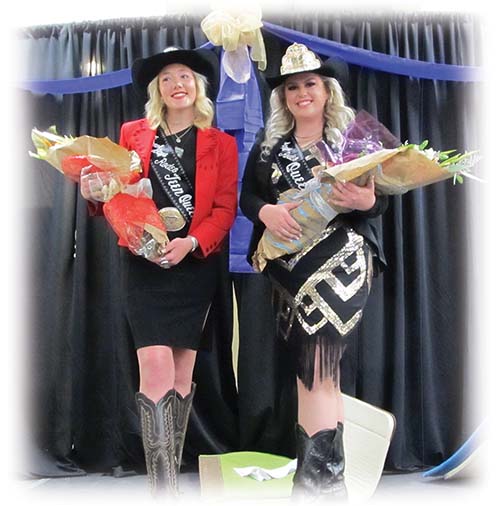 2023 Queen of Cave Creek Rodeo Days, Mary Norton is 21 years old. Mary was also 2019 Miss Teen Rodeo Arizona and during that time, she developed her platform "Every Moment Matters" which is with her everywhere she goes. In and out of rodeo, she uses this to inspire everyone she meets that event the small moments are just as important as the big and exciting ones. She hopes to have the opportunity to continue this with the Cave Creek Rodeo Days throughout this next year.

2023 Teen Queen of the Cave Creek Rodeo Days, Isabella Schofield is 15 years old and a sophomore at Cactus Shadows High School. Isabella has lived in Cave Creek for 12 years and is currently competing in the Queen Creek Junior Rodeos. Isabella's little sister and two older brothers have taught her a lot about working with horses and roping. Isabella also learned from her father who worked on a ranch as a teenager and competed in rodeos in college.

Cave Creek Rodeo Days Queen and Teen Queen symbolizes the young women of Arizona who desire to promote the sport of rodeo and, in doing so, the western way of life. They will represent rodeo as they travel throughout the Turquoise Circuit as well as other parts of the southwest as required or desired assisting the Cave Creek Rodeo Days organization and its Royalty program.

Our Royalty program participates in community service programs, 4 -H and local events within the Town of Cave Creek, the charities supported by Cave Creek Rodeo Days, supporting our western heritage and lifestyle.
This year's competition was judged by Celeste Jones, an advocate for all things western, from the history and horses to the style and music. She is a mother, a horsewoman, a ranch recipe blogger, and a western enthusiast.

Cait Opanski – Luca, Cait is an Iowa State and Nebraska Your Champion in Western Pleasure, performing on her Appaloosa horses. She is a former equine small business owner; Corral West Horse Adventures in Goodyear, AZ and a 501c3 horse rescue owner; Lucky Break Rescue. Cait was also a Miss Illinois USA Finalist and is currently fundraising and is a marketing consultant full time. Cait is passionate about preserving the western way of life as a first-generation cowgirl.

Amanda Radford – Amanda was Cave Creek's Rodeo Queen in 2011 & 2012. She filled out her permit and got her pro rodeo card in 2012, during her Cave Creek Rodeo Queen reign. She also qualified for finals in NMRA, GCPRA, Turquoise Circuit, Mountain state Circuit, CCOBRA, IBRA & NBHA. Amada now competes on horses she has bred and raised, all while raising 2 daughters in the horse world who help run the program as well.

The Cave Creek Rodeo Days Royalty reign is from the Coronation Ceremony to January 31st of the following year.
If you would like to be part of the 2024 Royalty Court contact the Cave Creek Rodeo Days Queen Chairperson at [email protected]