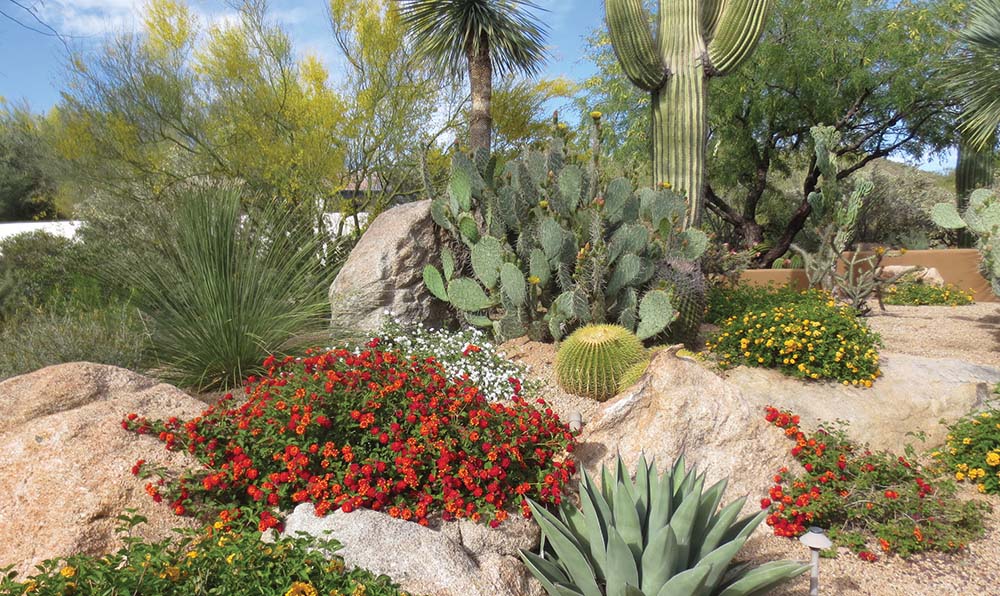 The Arizona Municipal Water Users Association reminds us "water conservation and efficiency are essential for a sustainable future here in the desert. Amidst worsening conditions on the Colorado River, practical lifestyle changes will positively impact our community's water future."

On Saturday, February 11, Carefree Desert Gardens welcomes back gardening educator and author Kirti Mathura. A Stage 1 Water Alert activation of the Drought Management Plan issued in June 2022 by the city of Phoenix, brings to the forefront that it is crucial we each do our part. Kirti will show us that through water-efficiency, sensible planning, and proper all-around maintenance, we can still have beautiful landscapes in times of extreme drought and continue to enjoy thriving outdoor spaces.

Kirti has worked at the Desert Botanical Garden in Phoenix over 17 years. She worked as the horticulturist for Cesar Mazier Landscaping & Consulting and Singh Farms. She taught Plant Materials for the Landscape Architecture Program at ASU's School of Design. Currently she is the Program Coordinator for the Smartscape training with the University of Arizona Cooperative Extension and teaches landscaping and gardening workshops in the Phoenix area. Kirti authored The Arizona Low Desert Flower Garden and has contributed to other landscaping and gardening publications including Desert Landscaping for Beginners, published by Arizona Master Gardener Press.

The program, usually including a plant raffle, will begin at 9:30 a.m. and run approximately until noon at the Carefree Desert Gardens Pavilion located in the town center. A $5.00 – or more – donation is appreciated to support these programs. For information call 480-488-3686.

This is the second of 4 programs of the 2023 Carefree Desert Gardens seminar series.