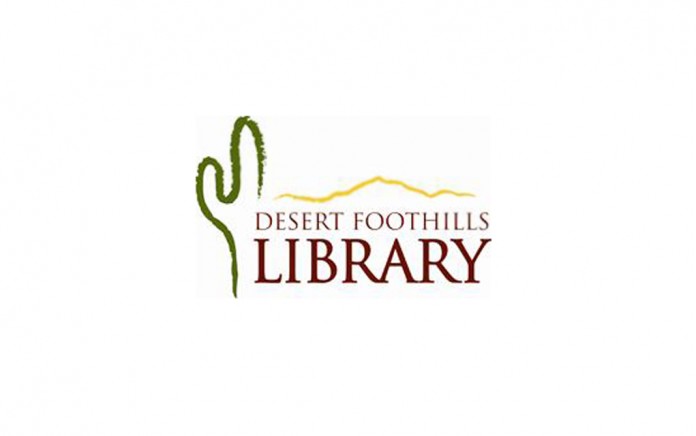 Bruce Arlen
Recently, Desert Foothills Library, in the spirit of community leadership, and with the help of Cave Creek Dark Sky Initiative (CCDSI), approved the fabrication and installation of 13 lighting shields. The parking lot light fixtures are perched on tall stanchions situated on a hill. Before the shields were in place, the lights from the parking lot produced glare that effected drivers and light pollution went into the night sky. The newly installed shields have caused a large reduction in spilled light and drivers are no longer blinded by glare. All this improvement has not prevented the parking lot lights from serving their intended purpose of illuminating the parking areas.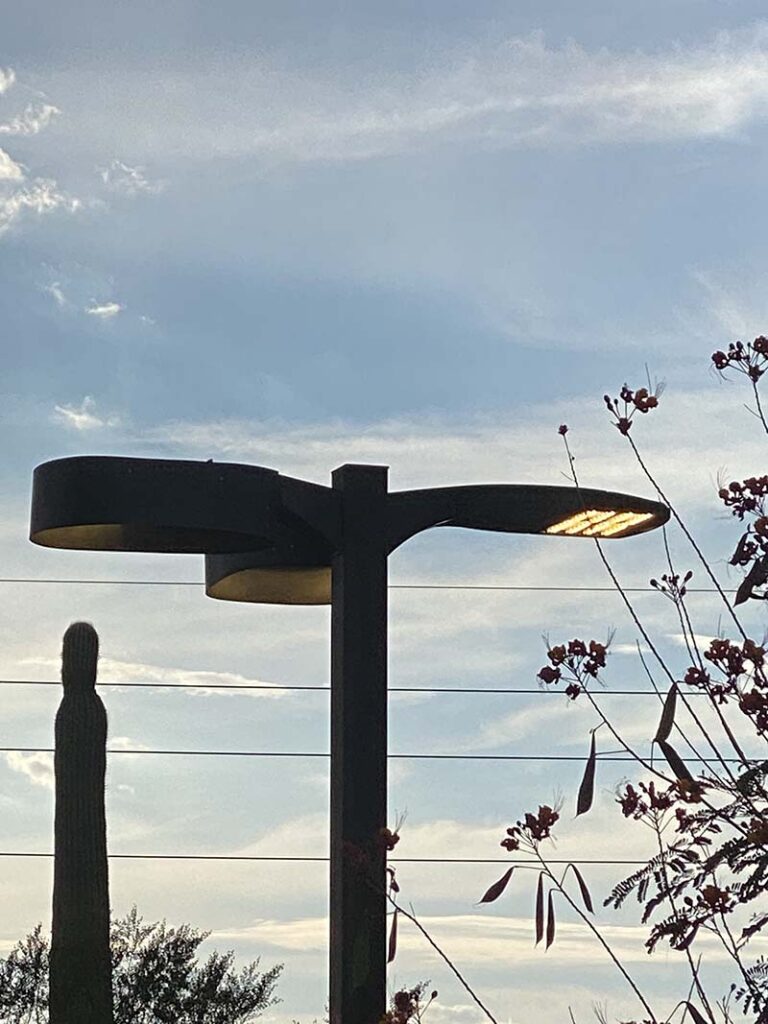 The DFL Board of Directors approved the expenditure for the shields once they understood how much light pollution was being generated. Bruce Arlen, founder of CCDSI, asked resident David Phelps to design and fabricate a prototype light shield. David created a simple and elegant design. Each shield consists of a standard 6" size aluminum flashing attached with two stainless steel metal bands producing a thin milled shield that integrates with the existing fixture design. Once the prototype passed the rain and wind test, full production began. The shield design allows for the LED generated heat to escape and provides easy access to reach the ballasts and bulbs for maintenance.
Debra Lay, Assistant Director of DFL was kept abreast of the whole process and was the library's consultant on the project.

Over the last few years, a large contingency of residents from the Town of Cave Creek and beyond, have become well-aware of light pollution and how it effects the night sky. They have been working on ways to mitigate excess light at night to protect our ability to see the stars. Many have seen the benefits of small changes and have installed light shields, timers or just turned off their lights when not needed to remove light glare from the night sky.
"The heavens may be a mystery but it's no mystery that we can help ourselves to see the starry night sky by controlling our usage and operation of lighting.

Congratulations to the community minded Desert Foothills Library for leading the way!"