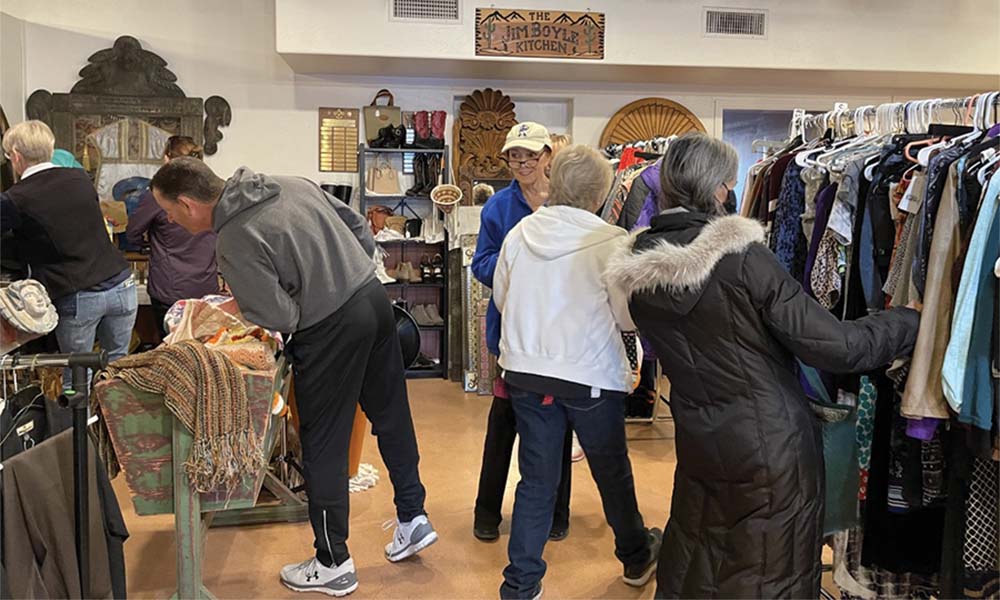 The American Legion Post 34 auxiliary will host its annual rummage sale on Friday, January 27 and Saturday, January 28, 2023 at the Legion Post from 8 AM-3 PM. Featured goods include clothing, thrift store goodies, furniture, electronics, household items, collectibles and more. The large sale attracts people from throughout Arizona every year.
Donations of goods can be made on designated dates beginning January 7, 2023 until January 21, 2023. The schedule is:
**Mondays: Jan 9 and Jan 16, 10 AM – 2 PM
**Wednesdays:Jan 11 and Jan 18, 10 AM – 2 PM
**Saturdays: Jan 7, Jan 14 and Jan 21, 10 AM –2 PM
There will be a pop-up tent with signage that will be easily seen in the parking lot. People with furniture or extremely large items should call or text Susie Snider at 480-772-6778 to make arrangements; 100% of the proceeds benefit veterans. American Legion Post 34 is located at 6272 E. Cave Creek Road, Cave Creek, Ariz.