CAREFREE – There's more to a merger than merely two companies coming together as one larger entity. As is the case with KAKB PLLC (Koivisto, Adams and Kvittem-Barr) merging with Johnson Goff, PLLC. In January 2023, the accounting firms will join as one to benefit their clients with more services and resources. "It will be the same clients, same work," assured managing partner, Tom Johnson.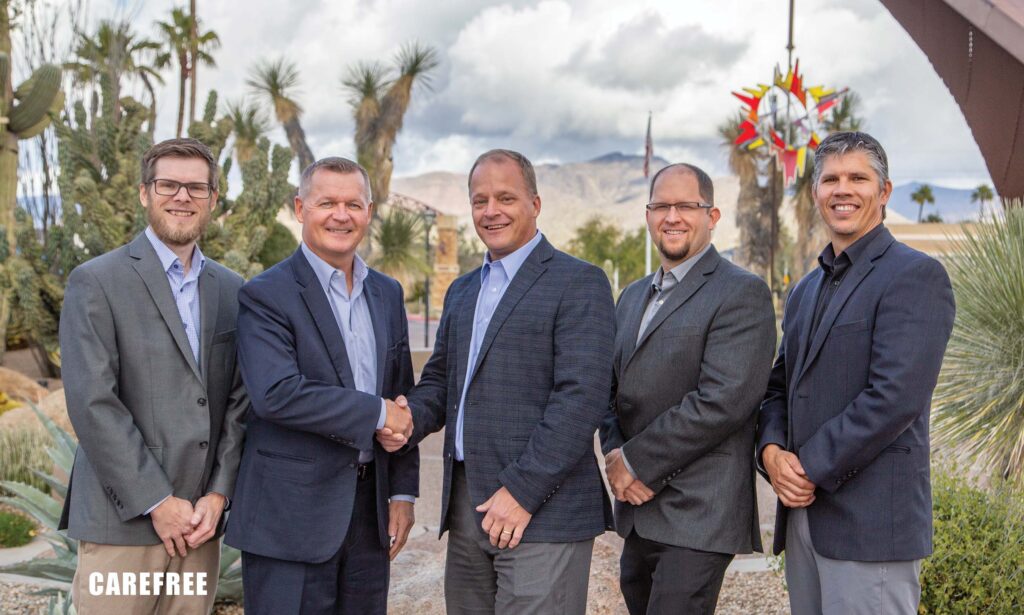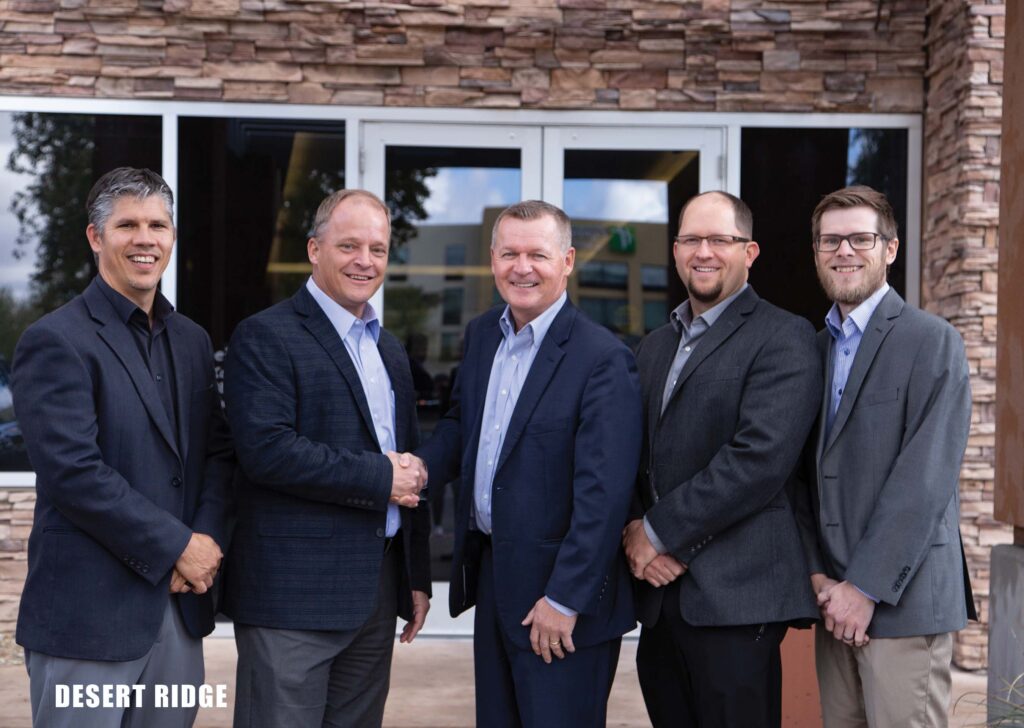 An official Chamber of Commerce ribbon cutting is slated for January 5th at the Carefree location (7518 E Elbow Bend Rd Ste A-7) at 5 p.m. The public is invited to learn more about the experienced accountants and enjoy refreshments.
Community members may long remember Deborah Adams, CPA and Barbara Kvittem-Barr, CPA, CFP from Adams, Kvittem-Barr & Assoc CPAs, LLP on Easy St. With 30-plus years in the industry, their leadership in helping clients succeed in managing the financial, accounting and tax aspects of their businesses has been embraced.

Ryan Koivisto's dad, Paul, a CPA, and accountant grandfather, inspired him into "crunching numbers" after initially pursuing studies in Engineering. He was a little surprised to find accounting was more people oriented than he thought.
Construction was originally how Tom Johnson, thought he would earn a living. It was his older brother, to whom he looked up, who influenced his career path. He even found it riveting going to the office as a kid and playing games on the computer at midnight!

Johnson and Koivisto have known each other for years through their church. Both hail from Minnesota; they share Midwest values. Their collective focus is on the client. "When I can help people, set up their businesses, watch them grow and see success, it's exciting. We work closely with our clients," Koivisto offered.
Johnson added, "We are their closest financial advisors."

Both love to learn people's stories, and despite numbers-centered professions, they thrive on the human interaction. As such, they have clients all over the US and globally, and invite part-time residents and snowbirds to partake of their services. They are happy to work with their established accountants in their home states should the need arise.

So what does the newly merged KAKB and Johnson Goff have to offer? Individual, business, estate/trust tax services; business services (small business accounting; nonprofit organizations; business formation, strategies, planning); QuickBooks desktop Pro and Premier training, setup, tips, tune-ups; audit, review, compilation services; wealth management all handled with professionalism and a personal touch. "There are a lot of specialty tax credits that could be lucrative for certain clients," Koivisto explained.

Those in the accounting field may be perceived as rigid or far-too-technical, but neighbors will find the merging Johnson Goff/KAKB team to be warm, welcoming, family oriented and of course eager to lend assistance! There are even two convenient locations, the aforementioned Elbow Bend office (480-488-5255) and one in Desert Ridge (20830 N Tatum Blvd Ste 240), reachable at 480-948-0060.