Join them on Dec 7 at 7439 E. Elbow Bend Rd.
Marielle D. Marne
CAREFREE – The experts at Revital-AZ Medical Spa and Laser Center have been revitalizing their neighbors with such success that owner Rosie Andaverde and her medical director/husband Dr. Mark Biliack have had to do an update of their own – they moved to a larger location at 7439 E Elbow Bend Rd. Fear not, it's not far!

On Weds, Dec 7, from 4-7 p.m. the community is invited to an open house/grand opening for a ribbon cutting, drinks, hors d'oeuvres, giveaways and even advanced notice on special pricing on services to include during the upcoming holidays. The perfect gift to yourself.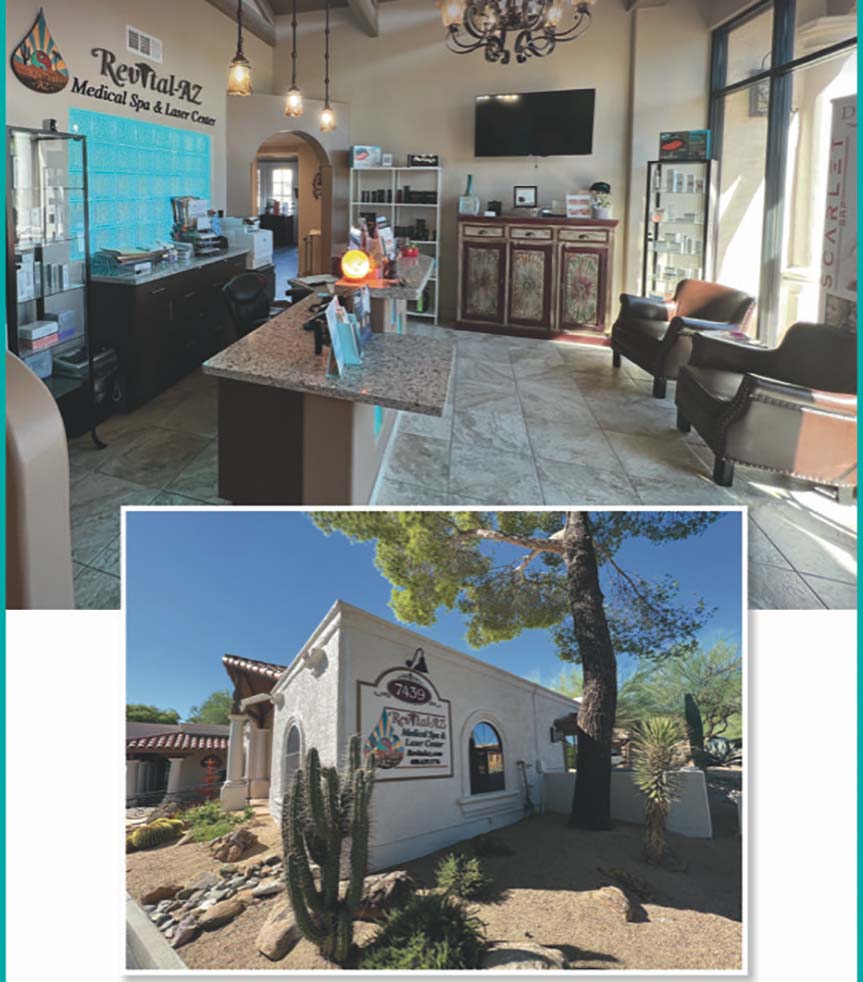 Clients have fallen in love with the noninvasive face/neck lifts with Agnes RF. It's no wonder it's the most popular treatment. There's little downtime and visible results are swift!

Andaverde has introduced new derma fillers – Revamp, Belotero and RaDia – as well as bringing on a longer lasting "Botox" called Daxxify.

Revital-AZ promotes a plethora of procedures from UPNEEQ for low-lying lids that lifts your upper eyelids to open your eyes to CoolSculpting for stubborn pockets of fat to hair restoration (or laser hair removal, as the case may be) to tattoo removal. If you're a bit weary by year's end, avail yourself to IV Vitamin/Nutrient Therapy. It increases hydration, energy and immunity, is done with tiny needles and numbing cream for those who may need it and it might just be the boost you need!

But on Dec 7, join these two skincare professional partners who say, "It all began with some locals and a dream to provide the best high-tech procedures to the people of Carefree [and beyond]. We're proud to be here for you!"
For many, the last few years have perhaps been challenging. For 2023, see the results of some pampering from Revital-AZ Medical Spa and Laser Center. If you have questions or wish to RSVP for the grand opening, phone 480-629-5776.
Visit www.revitalaz.com for more details on various treatments.