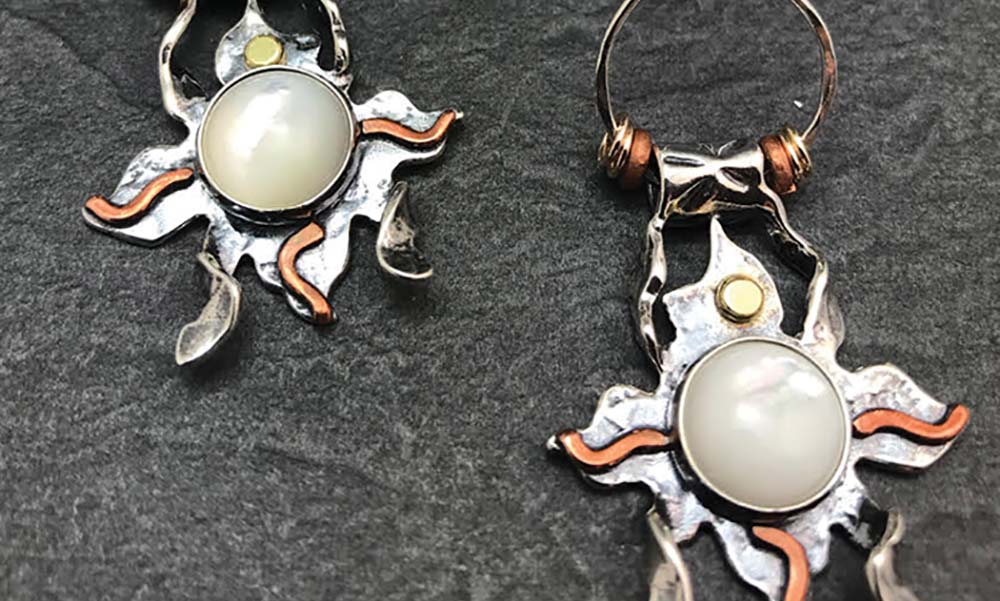 Nancy Pellegrini
The Thunderbird Artists Gallery has their usual eclectic mix of world-class art in a permanent space, nestled in a corner of Carefree.
As the season of slightly longer sleeves begins, Thunderbird Artists kicks off its beloved festival series, beginning this weekend with the Carefree Fall Fine Art and Wine festival. But as you're listening to live music and sipping spirits, stop by the Thunderbird Artists Gallery, a permanent space in the heart of Carefree's art district. "We wanted a business in Carefree, where our three annual festivals have become the town's signature events," says gallery owner and Thunderbird Artists president Denise Colter. "We love being part of their art community."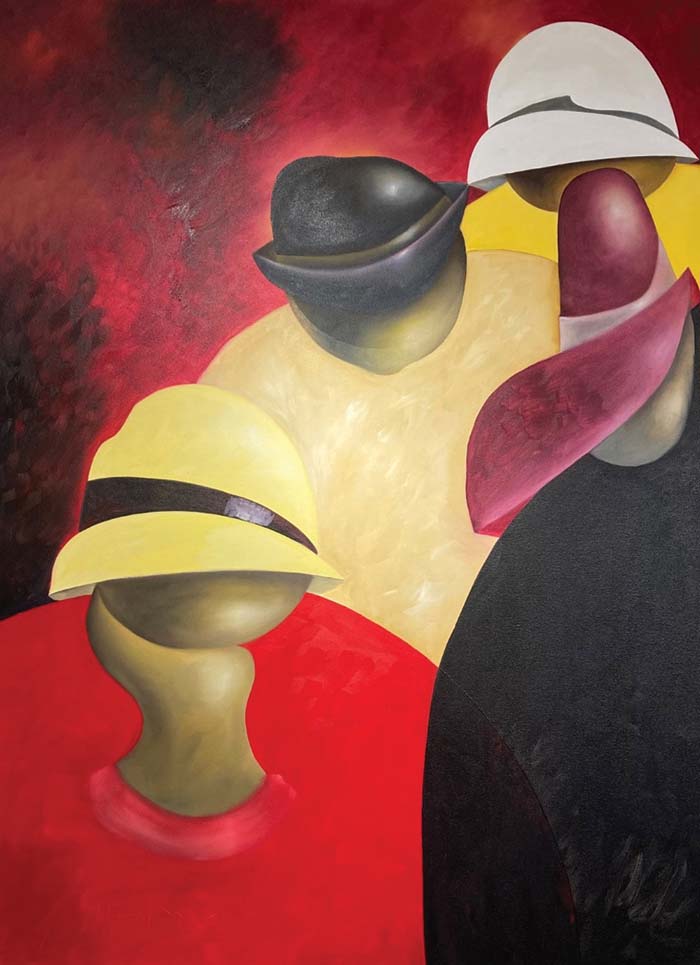 Established in December of 2018, the gallery seeks to give artists an additional platform—all artists, whether they show in the festivals or not. "If you're a great artist giving us your best work, we'll do our best to find a place for you," Colter says. A proud participant in Carefree's Third Thursday Art Evenings, the gallery works with over fifty artists and aims to be an eclectic mix of one-of-a-kind art in an intimate space. The cozy venue shows works in oils, acrylics, bronze, copper, mixed media, stone, metal, and wood, and the seven jewelry artists work in mixed metals, precious gems, cloisonne, and ancient gilding techniques, among others. Better still, you'll see work you can't see at other galleries: Sandy and Dave Daniel show their Peace Ponies here and nowhere else, and Guilloume (pictured) is exclusive to Thunderbird Artists in Arizona. "We have local collectors buying for their homes, out-of-state visitors shipping pieces back, and others just stopping by to see what's new," says Colter. "There's something for everyone."

The Thunderbird Artists Gallery is open Monday to Sunday, 11 a.m. to 5 p.m., see www.thunderbirdartistsgallery.com or like us on Facebook and Instagram.