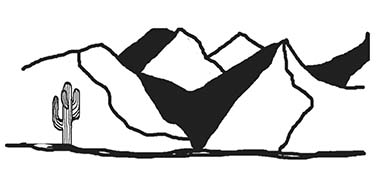 Marielle D. Marne
CAVE CREEK – Temps may have tumbled but it's still time for a tune on your HVAC system. Just as assured as the sun rises and sets, take comfort in knowing Desert Foothills Air Conditioning and Heating is faithfully offering its fall special (through the end of 2022) of $49/unit on furnace/heat pump checks.

The Desert Foothills Air team inspects heat exchanger, Amps on blower motor, run capacitor, duct connections and will even change out any customer-supplied air filters on furnaces … plus more. On heat pumps, they'll address Amps on compressor and motor, refrigerant level, defrost control, run capacitors and more. Whether heat pump or furnace, it's a thorough inspection that includes all makes and models.

The HVAC industry is not immune when it comes to inflation and Jon Babcock of Desert Foothills Air commented, "Inflation has already affected us." They know from the past that January always sees price increases. Be aware the new models coming out are set with the 2023 EPA standards. So, if your unit is limping along, or not as efficient or effective as you'd like, request a quote sooner than later! Desert Foothills Air is a factory authorized dealer of Carrier (which is offering rebates up to $1350 that expire 11/19/2022).

With 50 years industry experience, the pros at Desert Foothills Air Conditioning and Heating not only have the expertise to care for your HVAC unit(s) but the compassion to offer services at the lowest price point possible. And, they're your neighbors! Phone for an appointment at 480-595-0938.