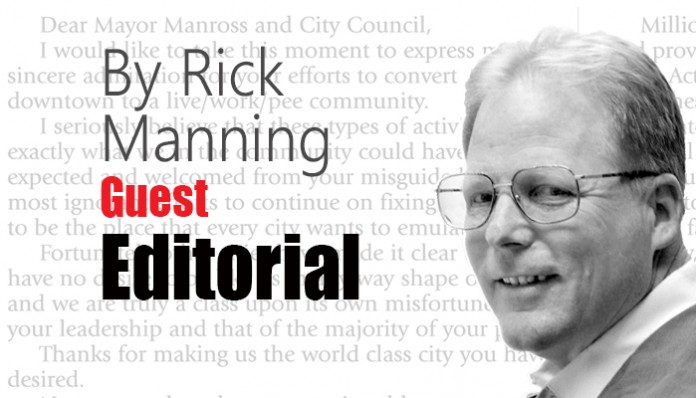 For years major U.S. domestic sugar users like the candy industry, have pushed for the elimination of the U.S. government sugar price support system with the goal of flooding the market with sugar from around the world.
Now Americans should realize why this was a spectacularly bad idea absent mutual agreements to end subsidies for major producers. India, the second largest exporter of sugar, has just announced that they are capping the amount of sugar they will export partially due to food shortage concerns.

This follows announcements coming out of Brazil, that the world's largest sugar exporter is cancelling sugar export contracts, diverting their sugar cane to ethanol production. The Brazilian decision is driven by high energy prices, altering the amount of sugar available on the world market.

The good news is that U.S. sugar production remains strong, but the bad news is that in 2020, the U.S. accounted for 8.3 percent of the world's sugar imports, about one–third of the total consumed in the States.
If not for robust American sugar production, the costs of foodstuffs containing the natural sweetener in our country would be skyrocketing, proving the value of not putting sugar market at the mercy of heavily subsidized foreign sugar exporters.

Interestingly, the limitations and retrenching of some of the world's largest sugar producers create a unique opportunity for the Biden administration to restore honesty to the international sugar market.

It is much easier to convince countries to end their sugar subsidies in an environment where they are restricting or ending balance of trade enhancing exports, than in the face of rapidly expanding subsidized export policies, and this provides the opening that many in favor of ending sugar subsidies intelligently await.Congressmen Dan Kildee (D-Mich.) and Kat Cammack (R-Fla.) have legislation which, if passed, would trigger a process for the U.S. government to end the domestic sugar program once the president certifies that major sugar exporting trade partners have agreed to end their price distorting subsidies.

Called Zero for Zero, the resolution has never been more pertinent as the choices being made by the top two sugar exporters provide an open door to negotiating away their subsidies.

Every American knows that systems seem to be breaking everywhere without any rational explanation. In the case of this one agriculture program, the global supply chain shock may just provide the foundation for ending it.
Wouldn't that be refreshing if the calamitous Joe Biden term of office led to achieving one of American conservatives long-held goals – ending the sugar program and creating a level playing field for American farmers to compete.
Let's hope the Biden administration takes advantage of this opportunity to turn lead into gold, even though the unfortunate reality is that the White House seems to create a crazy reverse alchemy where everything they touch turns into bio-matter.
Rick Manning is the President of Americans for Limited Government.