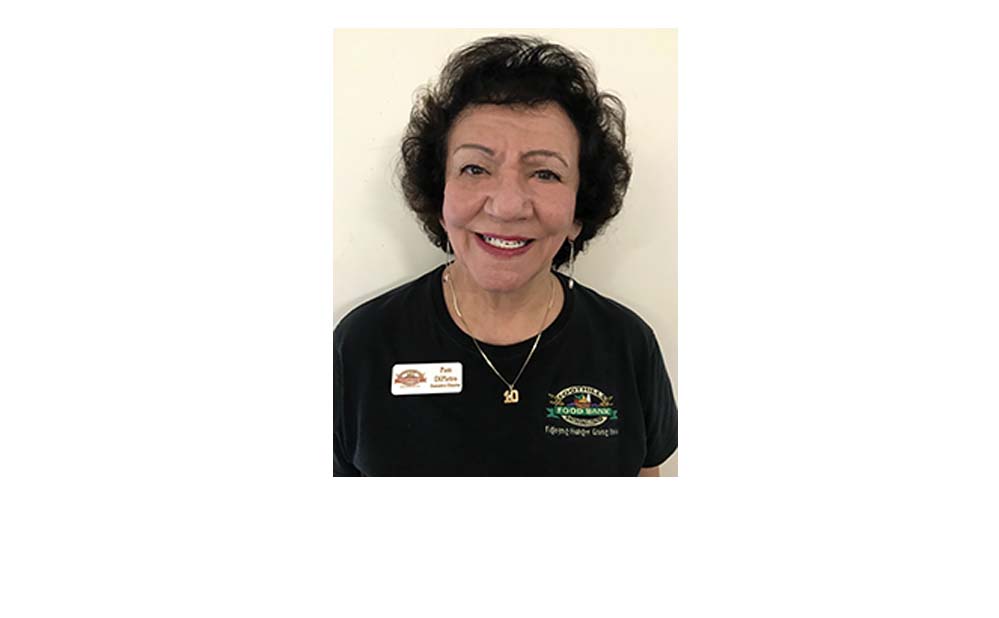 Cave Creek – Pam DiPietro, the executive director of Foothills Food Bank & Resource Center for 18 years, has announced plans to retire effective December 31, 2020.

The highly distinguished community leader joined the food bank as executive director in January 2002 after serving as business manager for a Catholic parish in Deerfield, Ill., for 20 years. At the time, the food bank only served about 35 to 40 local families a month. Today, Foothills Food Bank has become one of the most respected food banks in Maricopa County and serves more than 5000 seniors and families from its Cave Creek and Black Canyon City locations.

DiPietro's incredible achievements include opening a new food bank location in 2017 in Black Canyon City; increasing the food bank's growth to reach more than 180-square miles. The original food bank was 400 square feet but now totals more than 11,400 square feet for the two locations. In addition, DiPietro has been lauded a number of accolades and awards including:
• created a Snack Pack program, Adopt-a-Family and others
• expanded financial assistance and resources to those in need to help pay for utilities, rent, medical bills or car repairs
• expanded the food bank to more than 400 volunteers
• DiPietro was presented with the KPHO & KTVK TV Pay it Forward award for leadership and the 2019 Anthem Business Non-Profit of the Year Award, among others
• developed deep relationships with St. Mary's Food Bank Alliance, three St. Vincent De Paul conferences, the Salvation Army, Arizona Association of Food Banks, Alliance of Arizona Non-Profits, Foothills Caring Corps, Carefree Kiwanis, American Legion Local #34, and other community businesses and organizations

"Over the years, Foothills Food Bank has become a full-service operation," says DiPietro. "We have worked hard to offer the best resources for people to not only fight hunger, but also to give them hope moving forward. Food has always been our primary concern. God helps make it happen. He gave me the ability and knowledge to see what was needed and to make it come to fruition. But in his time, not mine."
According to Jeff Skoglind, president of the Foothills Food Bank board of directors, says DiPietro's unrelenting leadership has made Foothills Food Bank one of the most exceptional food banks around.
"Pam has devoted 18 years of her life to helping others through Foothills Food Bank," says Skoglind. "Her passion, coupled with tireless energy, has been inspiring to watch. From the most modest of beginnings, this food bank has grown to two impressive facilities helping care for thousands every month Pam's giant heart has impacted the lives of hundreds of thousands of people. What a legacy to be proud of."

Foothills Food Bank has launched an executive search for DiPietro's replacement. Qualified applicants can send their resumes to [email protected].