On Saturday, June 8, ThanksUSA held a golf tournament at Orange Tree Golf Course to raise money to provide veteran families scholarships to further their higher education and spread the word about their organization.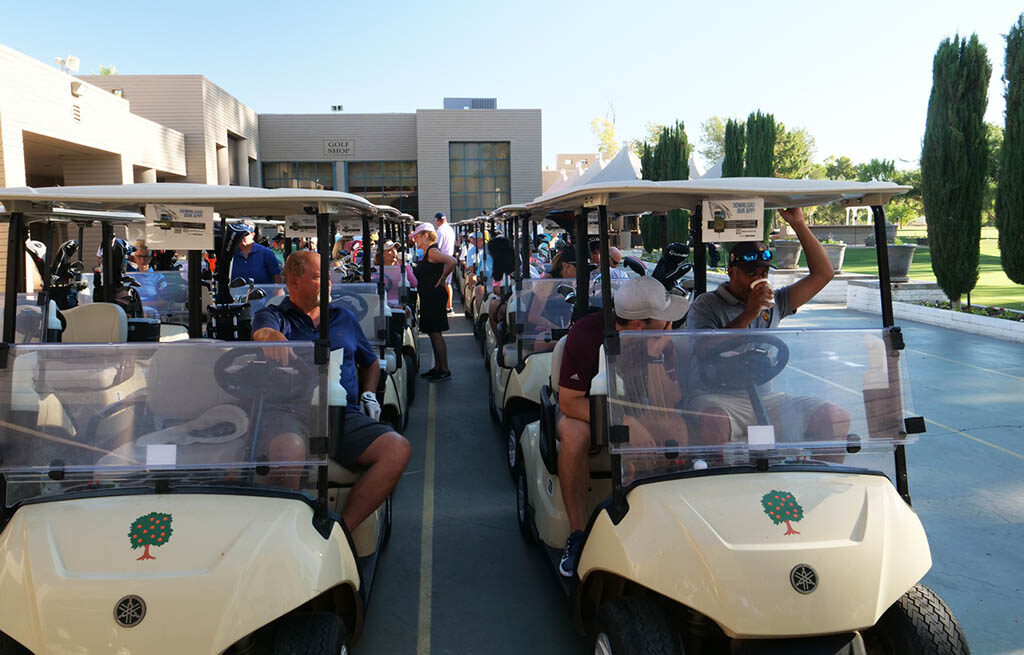 The event started at 6:50 a.m. with coffee/rolls while the tournament coordinators went over rules. Golfers played from 7:50 a.m. to 12:15 p.m before the luncheon. Lunch was provided by Orange Tree Golf Course while the entertainment, Lisa Hightower and band, filled the room with Soul II Soul Jazz.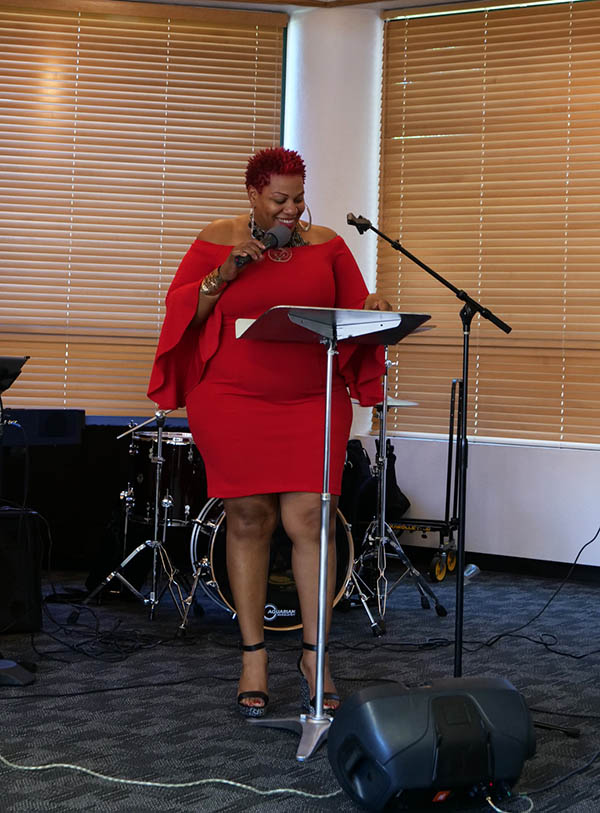 "I consider the event to be highly successful in meeting my objective of introducing the Phoenix and Scottsdale area to the ThanksUSA national veteran nonprofit organization and their mission of providing educational scholarships to our military families in need," said Carl Pignoli, the event coordinator.
Pignoli initially expected approximately 50 people to attend the luncheon, but the actual count was closer to 90. Marshall Warwaruk, a golfer, stated, "The game was good and bad, some good shots and bad shots. There were friends, a good cause, and I enjoyed being out here. My friend invited me, and I knew it was for a good cause, supporting the forces and their kids."
Nearing the middle of the luncheon, prizes were awarded to the winners of the tournament.
The Luke Air Force Base Team won first place, longest drive, closest to the hole and longest putt. Their team included Master Sergeants Jackie Childs and John Miller, and Technical Sergeants Anthony Mclaum and Daniel DeLaGarza. They scored a 52 and won a $125 debit card for each of their members as a result of winning first place. Debit cards worth $100 were awarded for their other contest wins.
The Legion Trails Team composed of Ed Watts, Allan Himebaugh, Mike Scallen, and David Wynn took second place. They scored a 59 and won $100 debit card for each of the four members.
The Arizona State University Team comprised of Julie Miller, Matt Denesha, Tesh Rao and Joey DeMichele took third place. They scored a 60 and each won a free round of golf at Orange Tree Golf.
"I believe all enjoyed themselves with a round of golf, lunch, entertainment and prizes, including the active military from Luke Air Force Base we had there as our guests. It's just a small way to give back to our military and their families for what they have sacrificed for all of us," said Carl Pignoli.
Jon Rosa, President of ThanksUSA and key-note speaker, talked about the organization and its mission. ThanksUSA works to give $3,000 to $4,000 educational scholarships to military family members based on need, with over 4,500 being given across the USA, including Arizona. ThanksUSA additionally provides employment mentorship to those who receive scholarships.
Madisyn Clark, a ThanksUSA scholarship recipient, discussed how the scholarship advanced her steps toward college. She is the daughter of a medically retired National Guardsman and has dedicated her life to serving children with special needs. She plans to major in Special Needs Education at Grand Canyon University. She discussed how the scholarship provided to her will not only benefit her and her family, but the people she plans on assisting in her future career.
The veterans in the room were recognized for their service, and Louis Schest, a World War II veteran was given a special thank you for attending. The event came to a close with a raffle drawing and a final thank you to those who came in support of veterans and their families.