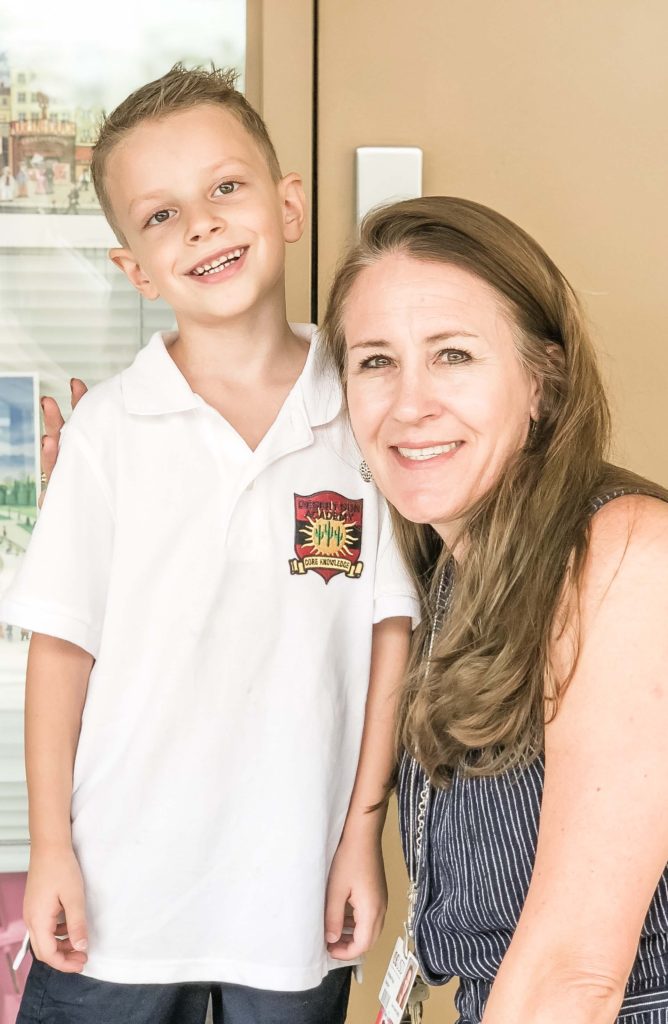 Desert Sun Academy, located in the Cave Creek Unified School District, is pleased to announce that three of its teachers have won the Arizona Public Services (APS) Supply My Class Awards!
Teachers, Ms. Linda Fox, Ms. Danielle Michalizysen and Mrs. Kristine Paul, and each received a $500 Visa recognition card to be used for their classrooms.
Mr. Aaron Bagwell, Principal of DSA said, "We are so excited to have three winners for APS' Supply My Class here at Desert Sun Academy.  We are moving toward providing a personalized learning environment and the financial support from APS will only
allow each of these wonderful teachers the ability to enhance it for their students.  Each teacher will be purchasing furniture for flexible seating for their students, along with items to help differentiate Language Arts and Math centers!"
Supply My Class kicked off on July 16th and has awarded $500 Visa recognition cards for school supplies to thousands of Arizona teachers.  Winners are being randomly drawn each Friday through August 31.
Superintendent Burdick added "APS' Supply My Class program is a huge opportunity for our teachers at the beginning of the school year when they refresh their classrooms for the new school year and purchase materials to enhance the learning of their students.  Thank you, APS, for recognizing the need and donating much needed classroom dollars."
Desert Sun Academy is the only public school in Arizona offering its students French Immersion, PreK-6.  For more information contact the principal, Mr. Aaron Bagwell, at [email protected] or by calling 480-575-2900.