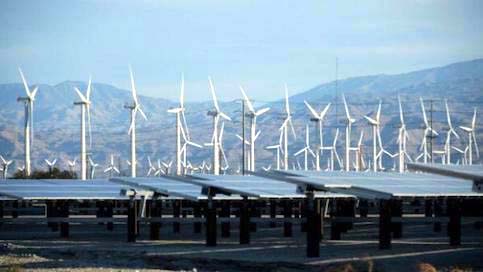 Many believe renewable energy is the energy of the future, and this may be a possibility for Arizona with a potential constitutional amendment this November.
However, first the proposal, which would require Arizona's utilities to harvest half of their power from renewable sources by 2030, has to be placed on the ballet.
Paperwork was filed at the Arizona Secretary of State's office this week by supporters, and they hope it will be placed on the ballot in November. Those who support the proposal have to collect around 220,000 signatures by July 5 for the measure to be placed on the ballet.
A source for Clean Energy for a Healthy Arizona, Alejandra Gomez, believes the proposal would produce cleaner air and water for residents of the state. According to Gomez, there have been reports of residents becoming sick due to pollution, and this is why the proposal is so vital to proponents.
The current clean energy goal is to obtain 15 percent of the state's energy from renewable energy by 2025, and some residents believe this goal is too low. Many believe residents should vote on whether or not to change renewable energy goals.
If passed, the proposal would affect public utility companies, but it would not impact the Salt River Project.
There are groups who oppose the potential amendment. Matt Benson from the Arizonans for Affordable Electricity says the ballot is a bad idea that will increase utility rates for Arizona consumers.