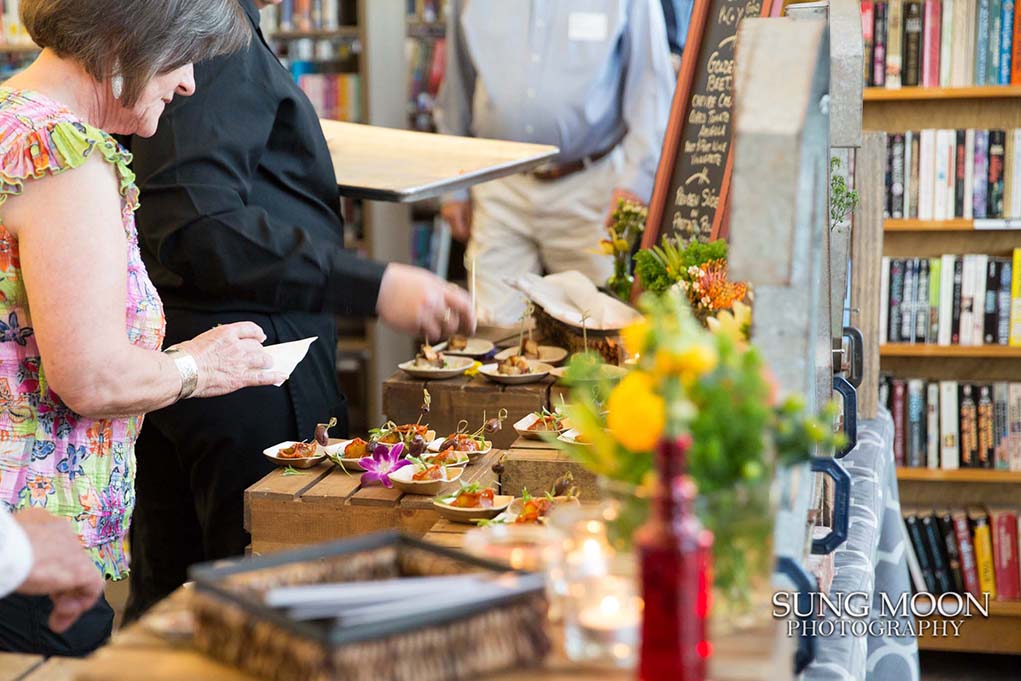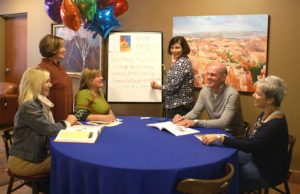 CAVE CREEK – Celebrate community spirit at the Block Party Fundraiser benefiting the Desert Foothills Library, a 501(c)3 nonprofit community-funded library. Slated for March 25, the Block Party will entertain attendees from 1:00 – 4:00 pm at the Library, 38443 N. Schoolhouse Rd. The fundraiser will delight guests with interactive activities such as live music, classic cars, auction items, a book signing from a local celebrity author and more.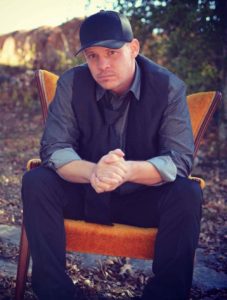 It is easy to purchase Block Party tickets or a table for 10 at the Desert Foothills Library, calling 480-488-2286 or at dflaevents.org. Tickets include many of the activities, all food and beverages, including wine and beer, for $125 per person. Must be 21 or older to attend. Interested sponsors may contact the Library directly for information on levels of sponsorship.
Calling all book lovers. Local celebrity authors Carly Kade, Paulette Bodeman and Clarissa Burt will sign and have copies of their books available. Carly Kade is the award-winning equestrian author of "In the Reins" and "Cowboy Away." Paulette Bodeman authored "The Breakaway Girl" and is also a teacher, coach and creator of The Mindful Meditation. Clarissa Burt, the co-author of "Italian Gluten-Free Gastronomy," is an award-winning actress, international media celebrity, model and speaker. In the auction, guests will have an opportunity to bid on a beautiful quilt inspired by The Very Hungry Caterpillar along with the matching book signed by author Eric Carle.
The soulful country stylings of Chad Bramlet will provide the event's musical background. The singer-songwriter and Country Showdown Finalist has toured and shared the stage with Lonestar, Trick Pony, Thomas Rhett, Chris Young and others.
As Bramlet's smooth, rich voice fills the air, the photo booth awaits the zany picture poses of patrons while spellbinding magicians and fortune tellers mesmerize guests with tricks and readings.
Food truck favorites, the Wandering Donkey and Grilled Addiction along with their latest concept Noodles a GoGo will keep partygoers full with temptations such as burritos, bowls, tacos, savory sandwiches, burgers and sumptuous salads. Plus, the new Noodles a GoGo truck brings noodle and pasta dishes inspired by far-off countries and American classics.
Car enthusiasts can imagine driving one of the Scottsdale Classic Car Company vehicles on display.
Guided by Sonoran Art League artists, art devotees can purchase a tile to paint on site for the community art mural. Their tile will join others as part of a large art project displayed throughout 2018 at the Desert Foothills Library.
Karate Built will have demonstrations and will also offer instructional sessions to break a board. Other exciting activities at the event include Wild at Heart Raptor Rescue bird display and auction items and experiences.
"I am volunteer, donor and part of the organizing committee because I want to help the Desert Foothills Library in their mission to encourage culture, education and community for people of all ages," said Dana Parker, Desert Foothills Library board member and Block Party organizer.
"The Library is happy to celebrate neighbors joining together to create the cultural framework in the Foothills area of Carefree, Cave Creek, North Phoenix and North Scottsdale," said David Court, Desert Foothills Library Executive Director. "The ongoing financial support from fundraisers like the Block Party allows us to maintain the library collection and add more educational, cultural programs and special events."
Recently, donations and a five-year expansion strategy provided 52 much-needed parking spaces and the current construction underway to increase the size of the building. These exciting renovations and new additions position the Library for current and expected growth in the future.
The Desert Foothills Library is open seven days a week and serves the entire Desert Foothills community with culturally enriching programs, educational events and quality services. For more information or to make a tax-deductible donation, visit dfla.org or call 480-488-2286.