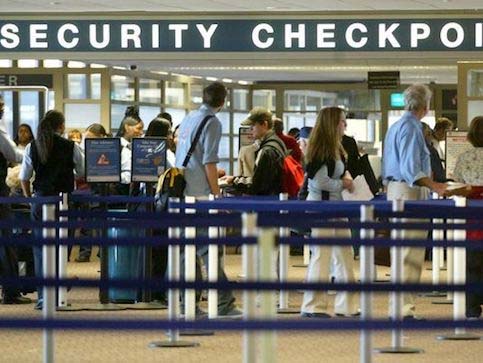 Travelers have long had to deal with very long lines at the airport due to security wait times. The app TripIt, hopes to solve this dilemma by reducing passenger anxiety by giving them the knowledge they need when they need it. They will do this by using state of the art technologies and utilizing data analytics that can alert travelers and let them know the wait times at different checkpoints.
According to Iinside, the analytics company that feeds data into the TripIt application, "The simple knowledge of how long it will take them to get through security is reducing customer anxiety and increasing satisfaction for one of the most stressful stages of modern day travel".
The app TripIt which is owned by SAP Concur, will begin receiving data from the following airports on Wednesday. These will include the airports in Austin, Texas, Orlando, Florida, Denver, Colorado and Phoenix, Arizona.
To provide real time alerts and help people with real time updates, the app will consolidate data from a variety of sources. These will include, the TSA, traffic flow information, airline flight statutes, as well as the GPS location of the TripIt app user. This will provide everyone real time data, which is especially important to the conscientious business traveler who may have a very tight business schedule.
To accomplish these long feats as well as help people get real time alerts Iinside is equipping airports with LiDAR-based technology and machine learning to project wait times. Iinside is currently targeting thirty of the largest airports, which accounts for eight-five percent of all US passengers.
It is hoped by using these commercial methods of obtaining passenger wait data, that it will provide a good market to all kinds of consumers. According to Jeremy Black, the chief commercial officer of Iinside the market includes consumers ranging from airports, airlines, travel agencies, credit card companies, and consumers.