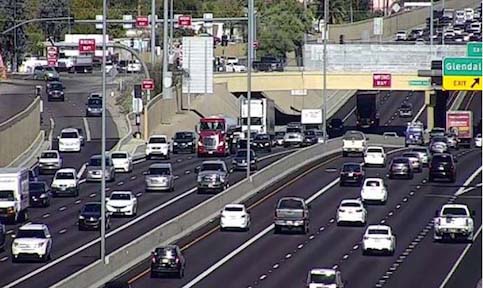 In this age of technology, it can be challenging to resist the temptation of glancing at the phone while driving. Luckily, Arizona residents have been credited with their good driving.
According to a new study, Arizona has ranked 11th as the state with the best drivers. Quotewizard.com conducted the study and ranked drives on sampled information from more than two million data points and weighted various incident totals for each state as well as how often crashes occur in those areas.
Accidents, speeding tickets, DUI arrest, traffic citations and fatalities along each state's roads was all taken into consideration for the study.
Arizona beat out Kentucky, Montana, New York and Alaska to claim the No. 11 spot on the list. Oklahoma, West Virginia and Illinois edged the Grand Canyon state with a better overall score.
Car-related deaths have risen by 14 percent since 2015 the study found. The cost per car accident is also raising and distracted driving seems to be the reason for the raise in rates. Nearly 3,500 deaths were accounted for in 2015 by distracted drivers.