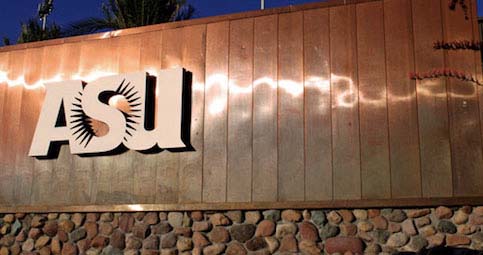 The year 2017 at ASU was full of changes, such as the New American University's 15th anniversary, advancements in fields such as research for the staff, students, and faculty, new partnerships were formed and new innovative ways to help the community were found.
The stories that dominated in the year 2017 included;
Discoveries: The Scientists and researchers at ASU kept busy and made new discoveries in fields such as the effects of divorce, tuberculosis testing, Autism treatment and of course we cannot forget to mention the NASA mission, where the psyche mission for ASU was chosen to lead a NASA deep-space mission.
Solutions:  A researcher was able to come up with a new technique that improved the odds of early pancreatic cancer detection.
Entrepreneurship: There was an entrepreneurial spirit within the campus with big-name visitors making appearances, great inventors from Arizona with big names and lots of patents.
Great impact: This year, the faculty, students, and administrators designed a bus shelter for the valley metro, optimizing Salt River Bed use.
Sun Devil: What an amazing year. A brand new residence hall was opened, ASU enshrined and mourned one of their legends, and a new magazine for Native-American students was launched.
News: As for the news, ASU made headlines for some A-grade excitement, with a great record of freshmen joining, making the Adidas partnership, and an innovation ranking three-peat.
Campaign: The University made a great announcement of vision 2020, where they would embark on raising $1.5 billion for the university.
Online school: The Cambridge International School's curriculum would be integrated into to the ASU's prep digital high school. This is new and innovative programs that will accelerate the high school degree path.
2017. The Fulbright is the U.S. government's flagship international educational exchange program.
ASU ranked among the top for prestigious Fulbright award winners, with six faculty members and 15 students abroad in 2017. The Fulbright is the U.S. government's flagship international educational exchange program.