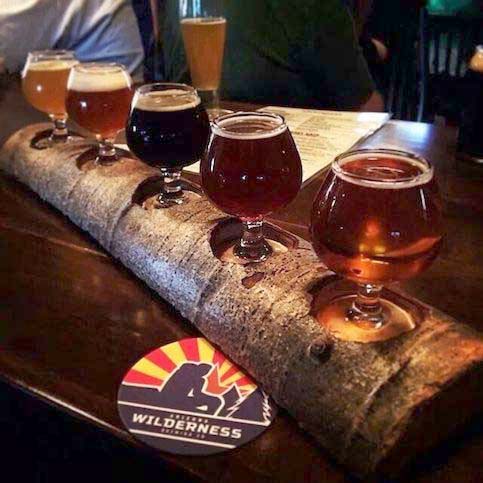 Phoenix and the surrounding communities have become a main draw for local beer lovers. The area is home to breweries such as SanTan, Four Peaks, and Huss.
An article with Thrillist placed Arizona at number 39 in its ranking of all 50 states according to their beer. The state comes in just ahead of New Hampshire and just behind Nebraska. Oregon tops the list with the highest ranking, followed by both Colorado and California.
Arizona's beer culture is on the rise. Along with the local brewery scene, area restaurants and bars are fully embracing their local brews. It is common for residents to find one of their favorite local beers in several places around the Phoenix area.
The craft beer scene has been growing all across the country for several years now. Arizona, like most states, sees this as an opportunity and should continue to increase its credibility when it comes to beer.
Thrillist saw Tempe's Four Peaks Brewing Co. as the best in class for the area beer scene. The brewery has been around since 1996. Four Peaks and others in the area enrich the local culture, mixing right in with Phoenix, Scottsdale, and Arizona State University communities.
According to Thrillist, state rankings took into account both quantity and quality, while quality of beer played a larger role in the results. A state's historical impact on the American beer scene was also considered during the rankings. Mississippi came in at last place, having just legalized home brewing recently. The state passed legislation in 2013 and will take some time to catch up with others. West Virginia was second to last as Thrillist mentions moonshine culture still being more prominent in the state.
Arizona Wilderness Brewing Co. was also mentioned within the write-up. With the growing trend of craft beer sweeping the nation, there is plenty of reason to think that Arizona's local beer culture will also continue to grow. The mainstay breweries that are already part of the culture and communities should be staples in the beer scene moving forward.