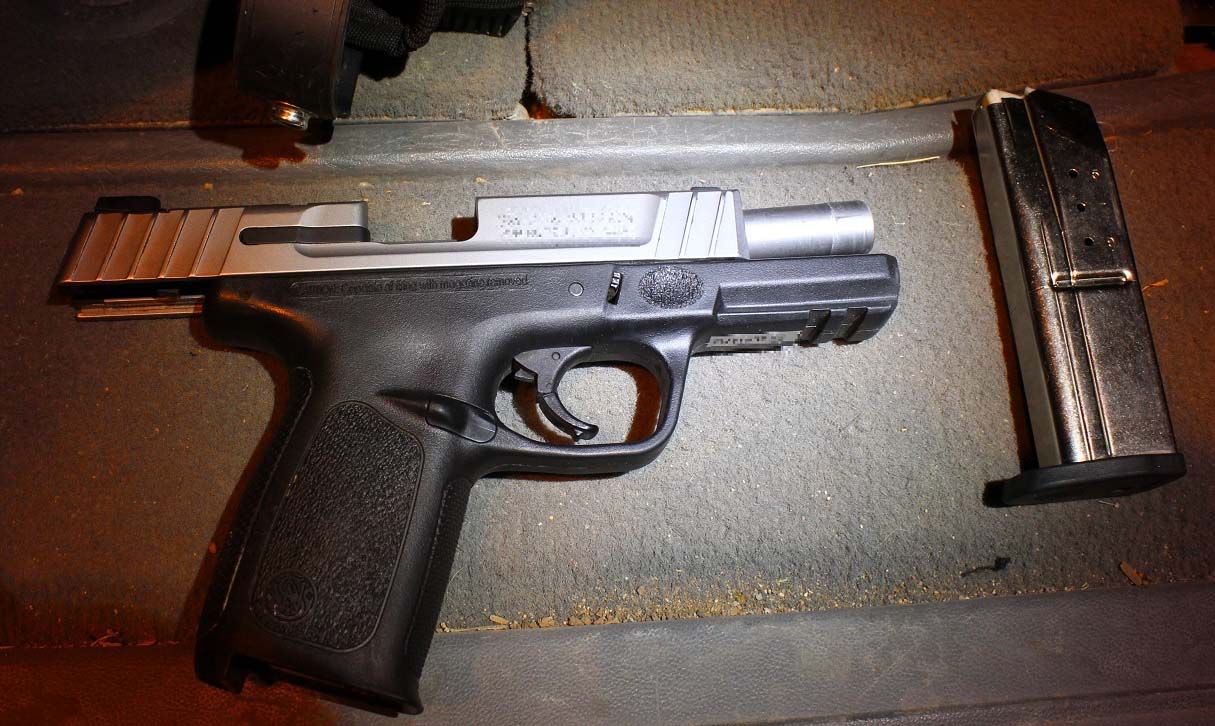 TUCSON – Tucson Sector Border Patrol agents from the Ajo Station seized a Dodge minivan and a handgun after identifying the driver and three passengers as Mexican nationals illegally present in the United States.
Agents stopped the minivan on westbound Interstate 8, outside of Gila Bend to conduct an immigration inspection.  While questioning the occupants, agents determined all individuals were Mexican nationals who had entered the country illegally.
During a subsequent search of the vehicle, agents discovered a 9mm pistol and ammunition, belonging to the driver.
In addition to seizing the vehicle and weapon, agents arrested the four occupants for immigration violations, in accordance with Tucson Sector guidelines. The driver will also be presented for prosecution and could face additional charges for his role in the smuggling attempt, as well as for illegal possession of a firearm.
Federal law allows agents to charge individuals by complaint, a method that allows the filing of charges for criminal activity without inferring guilt. An individual is presumed innocent unless and until competent evidence is presented to a jury that establishes guilt beyond a reasonable doubt.
U.S. Customs and Border Protection welcomes assistance from the community. Citizens can report suspicious activity to the Border Patrol by calling 1-877-872-7435 toll free. All calls will be answered and remain anonymous.