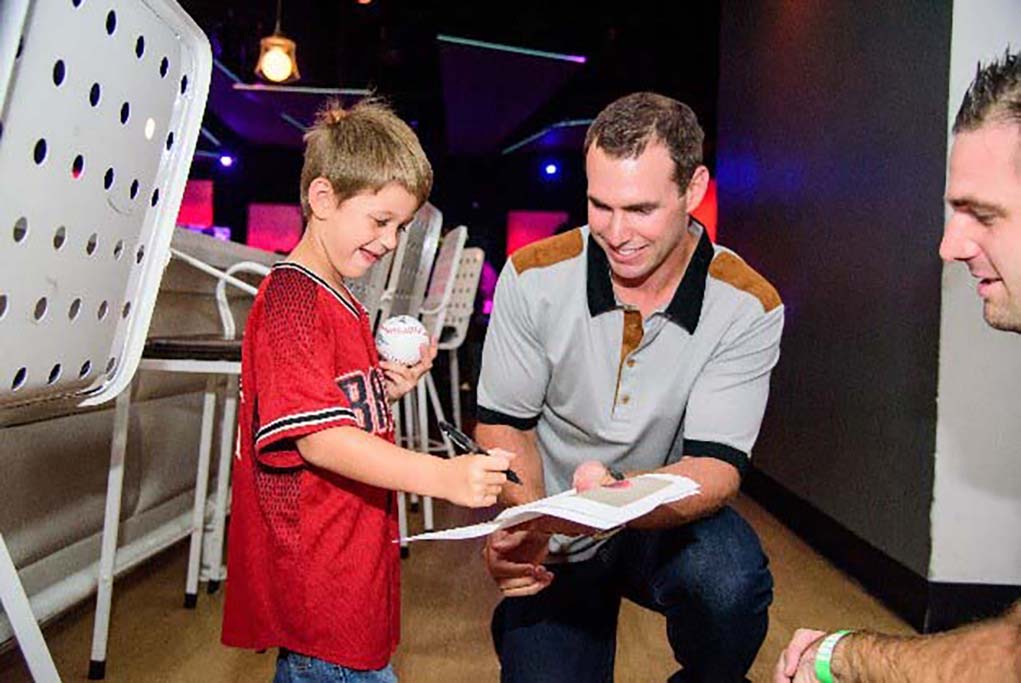 Phoenix Children's Hospital Center for Cancer and Blood Disorders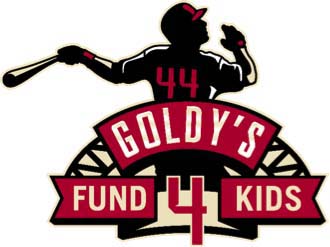 (PHOENIX) – Join Paul and Amy Goldschmidt on Wednesday, September 13th at 11:00 a.m. at Phoenix Children's Hospital as America's favorite First Baseman presents a check for $186,121.94 to Phoenix Children's Hospital.
The Goldschmidts, along with fans and other Valley sports stars raised the funds during Goldy's Bowling Bash last November at Lucky Strike. Goldy's Fund 4 Kids helps support Phoenix Children's Hospital Center for Cancer & Blood Disorders.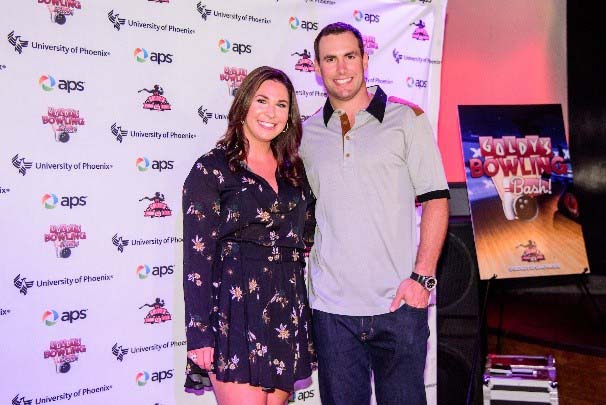 "As an honorary chair of the 'Hope Lives Here' campaign at Phoenix Children's Hospital, Amy and I have made it our mission to raise as much money and awareness as possible for this amazing cause," said Paul Goldschmidt. "We are thrilled with the support we received from players, guests and sponsors at our first Goldy's Bowling Bash, which allowed us to present this check to the PCH Center for Cancer and Blood disorders. We are also excited to announce the date of next year's Goldy's Bowling Bash event."
The funds raised at Goldy's Bowling Bash will go to help thousands of children and families right here in Arizona. "Paul and Amy have been a constant part of the Phoenix Children's Hospital family. On any given day you can see them in the halls of the hospital, Paul talking baseball and signing autographs for his biggest and littlest fans and Amy hosting self-esteem pink parties for girls, patient birthday party celebrations or just doing girl stuff like painting nails," said Kelly Lane, Vice President, Phoenix Children's Hospital Foundation. "Phoenix Children's Hospital is grateful to be beneficiaries of their bowling bash event, and to be on Paul and Amy Goldschmidt's team of life."
Don't miss Goldy's Bowling Bash in 2018! Party and bowl with many of the Valley's biggest sport stars, and many from other teams in town. Goldy's Bowling Bash returns Thursday, February 22nd, 2018 at Lucky Strike in downtown Phoenix.
For more information on sponsorships, tickets and Goldy's events contact Jennifer Moser at (602) 524-8557 or by email [email protected].
You can also visit http://www.goldysfund4kids.org for more information.