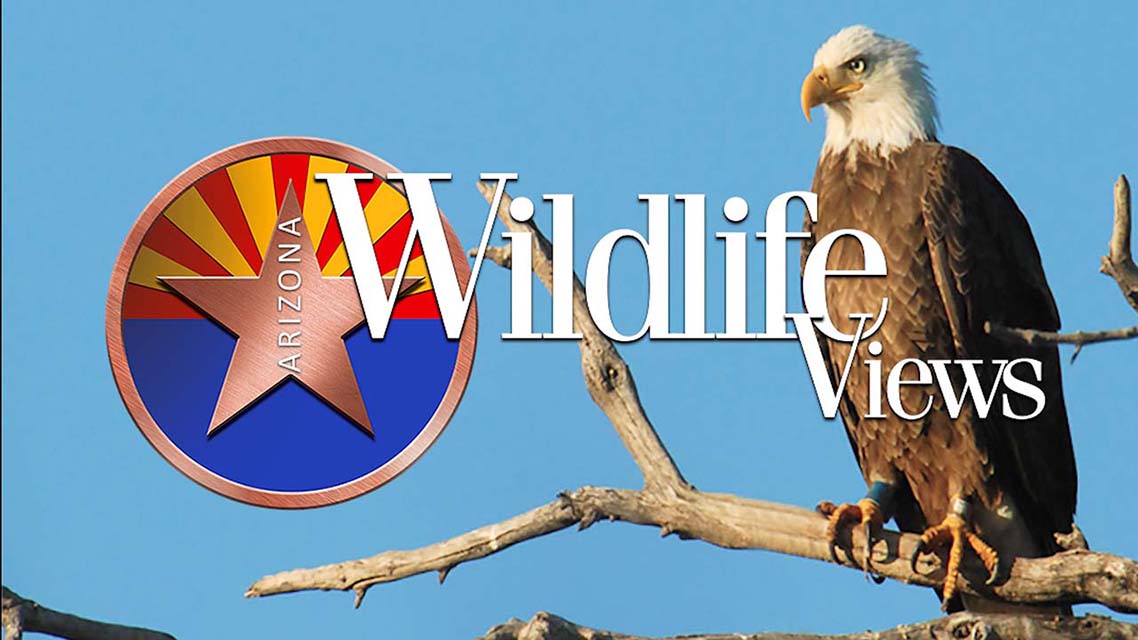 PHOENIX — From highlighting the Sonoran pronghorn recovery to an in-depth look at the making of a wildlife manager, the Arizona Wildlife Views TV show covered a diverse range of wildlife and topics in the last season. And there's good news if you missed any of the shows from 2016: You can watch them all now on the Arizona Game and Fish Department's YouTube channel.
The Emmy-award winning program is produced by the department's Information Branch and airs on PBS and city cable channels. It was recently announced that the TV show has been nominated for four Rocky Mountain Emmy Awards for segments from 2016.
Wildlife featured throughout the season includes: bald eagles, narrow-headed gartersnakes, desert tortoises, bison, Chiricahua leopard frogs, sandhill cranes and catfish.
The new season of Arizona Wildlife Views will be starting this fall on Arizona PBS (channel 8.1 or channel 1008 on Cox Cable) and city cable channels statewide. The opening show is focused on bald eagles and covers the work of biologists who build nests to support a growing population as well as volunteers who monitor the species throughout Arizona.
In addition, new recurring segments in 2017 include features about cooking game meat. In one episode, Hank Shaw, whose Hunter Angler Gardener Cook website has been named Best Food Blog by the James Beard Foundation, shows viewers how he cooks elk tenderloin. The "Take Me Somewhere" segment tours some of Arizona's outdoor gems like Chiricahua National Monument and Saguaro National Park.
Created by the Arizona Game and Fish Department's Audio-Visual section — comprised of Diana Rodriguez, Ben Avechuco and David Majure — Arizona Wildlife Views gives the public a behind-the-scenes view of the conservation work taking place throughout the state. Check out the show's seasons going back to 2005 on YouTube.