"Cool" Northern Arizona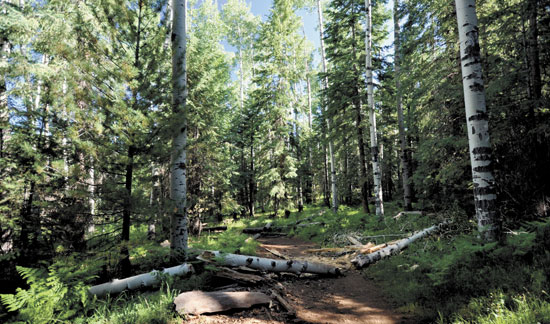 Bob Golembe of Anthem took this photo on Tuesday, June 24 while hiking on the Arizona Trail, Segment No. 34 to Bismark Lake, at the foothills of the San Francisco Peaks in the Coconino National Forest.

To have your photo considered for publication, please send the original high resolution jpeg file to news@sonorannews.com with Front Page Photo in the subject line. Be sure to include your name, the date, time of day and general location where the photo was taken, plus your permission to publish the photo.
'I feel like I've lost two family members'

CAVE CREEK – Sonoran News finally caught up with T.C. Thorstenson, owner of Hogs N' Horses Saloon, last week to find out what happened to two of his buffaloes, a 9-year-old that died on July 2 and a 4-year-old that died on July 6.
'MY VIEW'
On January 29 the Obama administration posted a notice for "Escort Services for Unaccompanied Alien Children" on FedBizOpps.gov. At that time the estimate was for 65,000 children and the escorts were needed to help the children being transported to "Refugee Resettlement shelters located throughout the continental United States."



CAREFREE – Back by popular demand, Desert Foothills Theater (DFT), a division of the Foothills Community Foundation, presents "Cabaret Night: Sentimental Journey" on Sunday, July 20 featuring the dynamic duo, T.A. Burrows and Kat Bailes.

The web is full of homemade fly spray and repellant recipes and ideas. Please research and use your own judgment and always check with your veterinarian when in doubt.