Out for a stroll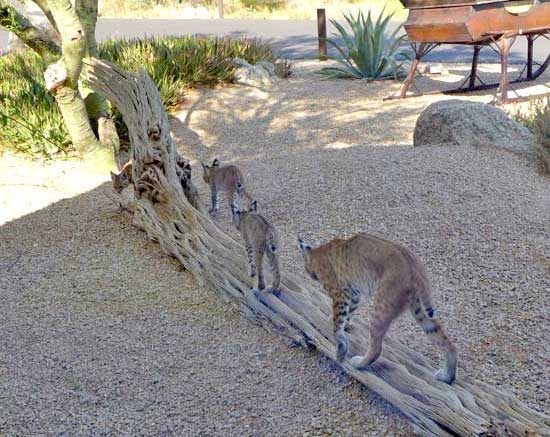 This adorable bobcat family was captured by Pamela Schader at her home in North Scottsdale

To have your photo considered for publication, please send the original high resolution jpeg file to news@sonorannews.com with Front Page Photo in the subject line. Be sure to include your name, the date, time of day and general location where the photo was taken, plus your permission to publish the photo.
Lipsky said he was curious what council and the town attorney have to say about this 'immoral and possibly illegal act'

CAVE CREEK – Council voted unanimously to approve the consent agenda, which included the cancellation of the Aug. 18 and Sept. 2 council meetings.
'MY VIEW' | BY ALAN CARUBA
Barack Obama has managed to do something one would hardly imagine a President could achieve by the midpoint of his second term. He has managed to anger most segments of the American populace, including those to the far Left who constitute a significant part of his base. It has taken time for most people to reach this point.



CAVE CREEK – Students 10 and older are encouraged to spend the summer's end thinking and creating at the Cave Creek/R4Robotics 2nd Annual Robot Building Camp. Students will learn basic tool safety, design a robot and compete with their team. With a new challenge for the robot, this year's game will be exciting! No previous experience necessary!

With summer travel well underway, throngs of vacation-bound pet owners will opt for a professional pet sitter or dog walker rather than a kennel, boarding or daycare facility when making plans for their four-legged family members.