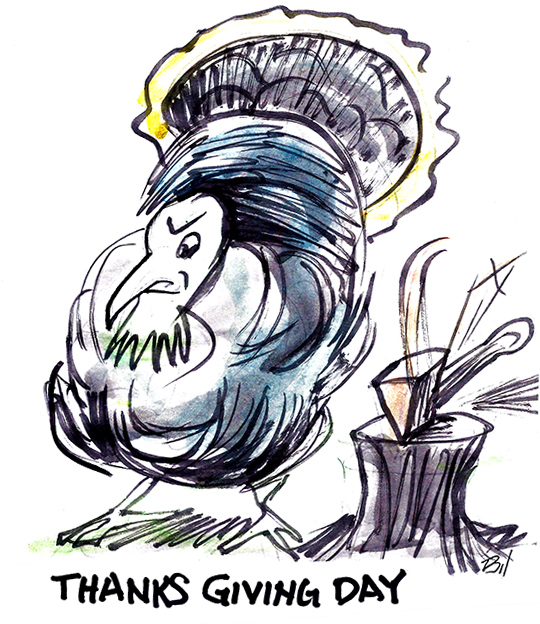 To have your photo considered for publication, please send the original high resolution jpeg file to
news@sonorannews.com with Front Page Photo in the subject line. Be sure to include your name, the date, time of day and general location where the photo was taken, plus your permission to publish the photo.

VOL. 21 ISSUE NO. 47
A Thanksgiving message
On this November 26, 2015, as you carve the turkey, and look around the table at your loved ones, there are important lessons you can teach both young and old about our American Thanksgiving holiday.


'MY VIEW' | BY DON SORCHYCH
I am receiving more phone calls, emails and visits about the present road closures than any other local issue. Every single person is angry – asking what the hell the town is allowing and why. My understanding is we can thank MAG and its know-it-all members. Yes, the town voted 7-0 for these bicycle paths. Why? It was presumably someone else's money (meaning ours).

Guest Editorials:



Hundreds of local Girl Scouts are earning their Horse Badge with the help of some amazing community partners! Girl Scout volunteer Katie La Touf spearheaded the program, which has quickly grown into a beloved Girl Scout program.
Every year, countless dogs in Phoenix head to the vet after Thanksgiving -- many suffering from digestive problems and canine pancreatitis -- because they've eaten things they really shouldn't.