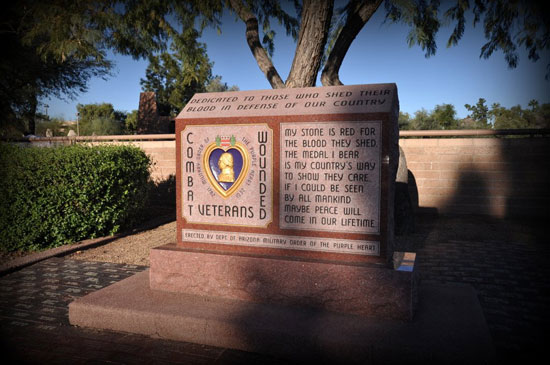 Photo by Bob Golembe

In today's troubled times, recalling the heroism of our armed serviceman and veterans is the prime reason why THANKS is not enough to say for our Freedom. Photo taken at the AZ Capitol grounds.

To have your photo considered for publication, please send the original high resolution jpeg file to news@sonorannews.com with Front Page Photo in the subject line. Include your name, the date and general location where the photo was taken, plus your permission to publish the photo.


VOL. 21 ISSUE NO. 30 | JULY 29 – AUGUST 4, 2015
PHOENIX — Invoices paid by Maricopa County Office of Management and Budget (OMB) to Warshaw & Associates, the firm appointed by U.S. District Court Judge G. Murray Snow to oversee the Maricopa County Sheriff's Office (MCSO) as a result of a civil lawsuit, Melendres, et al v. Arpaio, et al, total in the millions of dollars over the course of the last 18 months.

'MY VIEW' | BY DON SORCHYCH

Readers of Sonoran News have read Linda Bentley's news article and my editorial about the dark side of Cave Creek claiming we are anti-Semitic. It is not only stupid because our 14-year veteran reporter is Jewish but we are 100 percent supporters of Israel and always have been. We supported the four council candidates against the slate, one of which was Jewish. That is not a record of anti-Semitism, nor is my personal friendship with scores of Jewish people.
Have you ever been hungry? Not because you're on a diet or you didn't have time to eat, but because you don't have enough money to buy food? Unfortunately, that's what it's like for many Arizona wounded Veterans and their families.


Tired of the "same 'ol same 'ol" with your pooch? Looking for a unique adventure that you and your best bud can enjoy together? Arizona offers pet friendly day trips that most pet parents never dreamed they could enjoy with their pup.