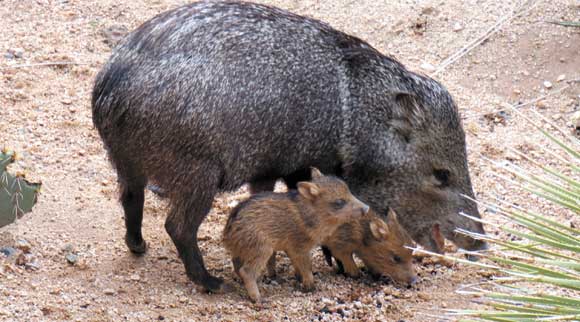 Mom Peccary and babies were photographed on December 13 in Carefree Village.
Courtesy of Brad Lawrence

To have your photo considered for publication, please send the original high resolution jpeg file to
news@sonorannews.com with Front Page Photo in the subject line. Be sure to include your name, the date, time of day and general location where the photo was taken, plus your permission to publish the photo.


CAVE CREEK – The citizens who have chosen to run against the four successfully recalled councilmen include Susan Clancy, who is challenging Vice Mayor Adam Trenk.


'MY VIEW' | BY DON SORCHYCH

he vindictive firing of the Cave Creek Town Manager has resulted in a cost of $194,297.85 to date. That is what the town has paid to law firm Dickinson Wright (formerly Mariscal Weeks) since the suit was filed by Usama Abujbarah. The average cost per month, so far, is $10,794.32. Of course, in addition, there is a possible liability of about $3 million.

CAREFREE – The heat lamps and cash bar have been rolled out at the Sanderson Lincoln Pavilion in Carefree Town Center Gardens as the Kiwanis Concert Series continues. Catch the next hit show, "A Riot of Comedy Magic" starring Dana Daniels on Saturday, Jan. 31, at 6 p.m.


WHAT: A four-hour event to raise much-needed funds for Scottsdale-based animal shelter. Tickets are $125 each (tables of 10 are $1,250) and include dinner, a live auction and dancing to music of the '50s, '60s and '70s performed by the Roadrunners. Select small dogs will be available for adoption.