February 24, 2016
Thunderbird Artists' 21st Annual Carefree Fine Art & Wine Festival set for February 26 – 28
Juried show features a variety of fine art, live music, wine tastings and more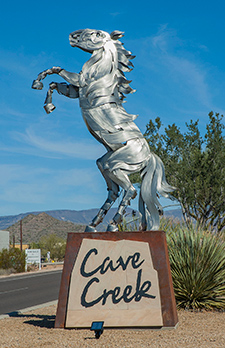 CAREFREE, Ariz. – A silversmith and sculptor who create colorful inlay and carved-stone fine jewelry are just some of the more than 100 accomplished fine artists from throughout the country who will exhibit and sell their original pieces of art during Thunderbird Artists' 21st Annual Carefree Fine Art & Wine Festival, taking place from 10 a.m. to 5 p.m. Friday through Sunday, February 26 – 28, along Ho Hum and Easy Streets, in downtown Carefree.

"We're pleased to showcase such a high caliber of talented artists in this juried show," said Denise Dale, Thunderbird Artists' vice president. "Some of the artists participating only attend a few shows a year, making this a rare chance to meet them."

The festival's featured artists, Turza and Andrew Shows, reside in the mountains of New Mexico, 70 miles southeast of Gallup, where they create beautiful, contemporary southwestern inlay jewelry.

"We both were former art teachers a long time ago, and we've been working together creating jewelry for 38 years," Turza Shows said.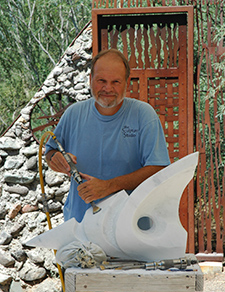 Their home and studio is located on 42 acres near the Zuni and Ramah Navajo Indian Reservations, providing a serene setting for their creativity. They find inspiration from the bears, wolves, ravens, owls, coyotes and other natural elements surrounding them.

"Andrew carves the images, which is a long and tedious process," Turza said. "I'm the silversmith, handling all of the metalwork and polishing."

The talented couple has been exhibiting their necklaces, earrings, bracelets, rings, bolo ties and more at Thunderbird Artists shows for more than two decades.

If you've driven through Cave Creek, you're already familiar with Mark Carroll's work. Yes, he's that sculptor…the talented artist whose captivating stainless steel horse sculptures were installed on Cave Creek Road near both entrances into town in 2014.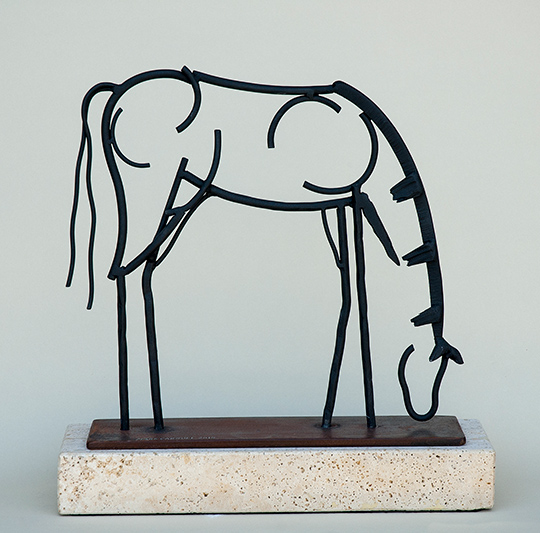 This is the first year that Carroll, a Cave Creek resident, is participating in Thunderbird Artists' shows, giving patrons a chance to see his metal and stone sculptures up close. Patrons will have a chance to view his life-size steel horse sculptures as well as table-top stone carvings.

Guests to the festival also can participate in world-class wine tasting. For $10, patrons will receive an engraved souvenir wine glass and six tasting tickets. Additional tickets may be purchased for $1. A vast array of domestic and imported wines will be available from wineries including: D.A. Ranch, Javalina Leap, King Frosch, Oak Creek Vineyards, PRP, Schlossadler International, Sogno Toscano, Su Vino and Desert Diamond Distillery.

Admission to the Carefree Fine Art & Wine Festival is $3 for adults, and free for children 17 years or younger. Parking is free all weekend.

For more information, call 480-837-5637 or visit www.ThunderbirdArtists.com.