Feature Articles
october

14, 2015

CAVE CREEK– Triple R Horse Rescue, a 501(c)3 organization that rescues, rehabilitates and re-homes horses surrendered to its care, has found a new home at Spur Cross Stables in Cave Creek. The rescue will move from its current location at the end of October 2015.

According to Triple R president Ken Bacher, Spur Cross Stables had a small rescue operation. Triple R's move will allow the non-profit to assist with even more rescues so Spur Cross Stables can focus on its core business – horse riding guided tours. In addition, the move will ensure that the only horse rescue in Cave Creek stays in Cave Creek.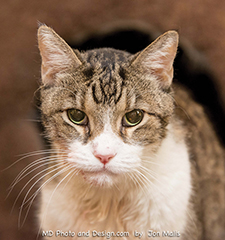 MULLET OVER BY JAMES K. WHITE |
october

14, 2015
Try to avoid any plasmodium falciparum
Zoologists estimated in 2012 that approximately 91 percent of all existing marine species have not been scientifically identified and listed.

Teams of parasitologists and entomologists have reached a fascinating conclusion: Mosquitos infected with the parasites that cause malaria will feed on animals for significantly longer periods of time than those not so infected. One effect of this habit is to better insure the spread of the malaria parasites to their new hosts. The parasites almost seem to exert mind control over a host mosquito. The blood-sucking insect will often get swatted (or eaten) as she ignores danger and continues to feed instead of fleeing, sacrificing her insect life in order to better distribute the Apicomplexan (Plasmodium falciparum).
BOOK NOOK | JULY 8, 2015
The new novel, "Chatto's Promise" traces the deadly raid by the Apache warrior, Chatto, and his band of 21 raiders through the area near Cave Creek in 1883.