By Linda Bentley | september

23, 2015

CAVE CREEK – Mayor Vincent Francia moved the last item on the agenda, to consider a temporary, revocable license agreement between the town and the Hideaway Roadhouse, located at 6900 E. Cave Creek Rd., to the top of the agenda.
By Linda Bentley | september

23, 2015

CAVE CREEK – Toby Payne took to the podium during Monday night's Call to the Public to discuss lane closures associated with Bike Week.

Payne said he spoke to vendors tearing down their booths in the Tap Haus parking lot the day after Bike Week and asked what they paid for their booth space.
By Linda Bentley | september

23, 2015

CAVE CREEK – Last Tuesday Mark Stapp, president of Cahava Springs Development Corp. and Morning Star Road Properties, Inc., held a meeting for neighboring property owners to present preliminary plans for parcels Morning Star Road Properties owns along Morning Star Road, as well as a 20 acre parcel south of Cahava Ranch Road.
By Linda Bentley | september

23, 2015
Terravita fire under investigation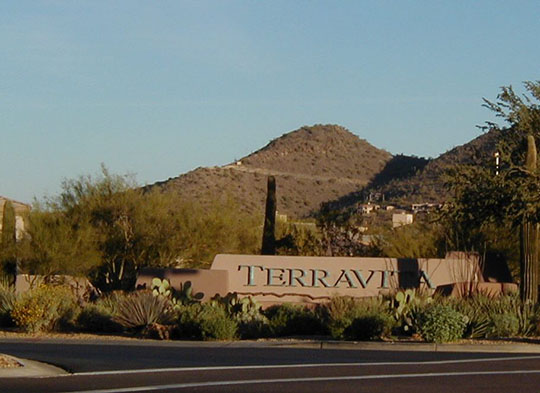 Shortly before midnight on Thursday, Sept. 17, 150 firefighters from Scottsdale, Phoenix, Mesa and Glendale responded to a fire at the Terravita community in north Scottsdale where the club house was on fire. The call started out as a first alarm fire but was upgraded to a second alarm after it was discovered a nearby home was also on fire. Although part of the home collapsed, firefighters were able to save about 75 percent of the home. No injuries were reported and the cause of the fire is under investigation.
september

23, 2015
Deadline for submittal is October 7
PHOENIX – Governor Ducey's Office of Boards and Commissions is currently accepting applications for the Arizona Game and Fish Commission.

Applications must be received or postmarked no later than 5 p.m. Wednesday, October 7, 2015. Applications received or postmarked after the deadline will not be considered.

september

23, 2015

TEMPE – Arizona State University has been chosen to lead a new National Science Foundation (NSF) site that will provide a Southwest regional infrastructure to advance nanoscale science, engineering and technology research.
september

23, 2015
Initiative backers are one-third of the way to their goal of 230,000 total signatures; just over 150,000 valid signatures are needed to qualify for the ballot
PHOENIX – Backers of an initiative to regulate and tax marijuana like alcohol in Arizona announced Thursday that their petition drive has surpassed the 75,000-signature mark and is one-third of the way to its goal of 230,000 total signatures.