BY MARIELLE D. MARNE | AUGUST 19, 2015
Plan for YOU for NOW and protect your family
later with Hundman Law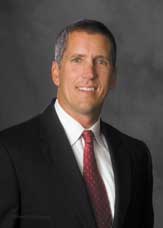 CAREFREE – It's never too early (and often not too late) to talk financial planning. Whether it's estate planning, wealth management, retirement or taxes, Jim Hundman (l), of Hundman Law Offices, PLLC, can help. "If you think about it, all those issues are interrelated," he pointed out. And if you have a modest nest egg or, as they say, more money than God, and either a family that includes kids, grandkids and great grandchildren or one that consists of faithful four-footed fur kids, it matters both while you're on this Earth and after what happens to your hard-earned assets.

"No matter who comes in the door, I ask, 'Are you willing to talk about other issues?'" Hundman explained. People may think they need one service, but upon exploration, Hundman discovers what they really require. "I try to educate clients and if a product fits, then I am able to provide that. I can run quotes and explain options." As people live longer, he encourages folks to look into long-term care planning. "Longevity is a big part of the planning aspect," he added.

As a result of his thoroughness and absolute unwillingness to be pushy, Hundman's business continues to thrive. He's in the office (36600 N. Pima Rd. #301) Monday through Friday and is happy to meet his neighbors after hours or weekends if necessary. "I can't stress enough, you're not just planning for life but beyond life as well. Planning is for everyone."

Laws are amended, situations change, wills/trusts need updating and as an attorney, accountant and certified financial planner, Jim Hundman is like a one-stop shop to help! While most of us run the other way when having to deal with matters of estate planning or getting our financial affairs in order, Hundman tackles them head-on. With a smile. He loves what he does and puts clients at ease. See for yourself by calling for an appointment at 480-625-3134 or by visiting HundmanLaw.com.