By Marielle D. Marne

| JULY 1, 2015
Bonnie's Barkery remains the one-stop shop for quality pet needs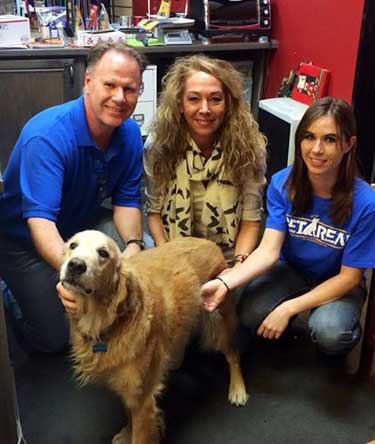 Pictured during a recent visit by Dr. Karen Becker DVM (center), an nationally recognized Holistic Vet, is owner Mike Murray (left) and employee Lauren (right) with Sandy.


CAVE CREEK – Dogs howl and cats meow over the fact Bonnie's Barkery has been keeping them in kibble the last 10 years. Our furry friends may not know that the "barkery" has a new owner, Mike Murray. Murray has a passion for pets and wants to see them fed well, so he keeps with the philosophy of no corn, no wheat, no soy and/or no animal byproducts in the foods he sells. Sandy, the 11 year-old Golden mascot, is a wonderful example of what quality consumables can do for a pooch.

For pet parents who have been patronizing Bonnie's for the last decade, they know they can still find the same premium brands as were previously stocked. Murray has added some enticements for shoppers with My Bonnie's Rewards programs. (This is different from those of various manufacturers.) After six visits, customers get 10 percent off the total amount in a gift card.

Bonnie's will continue to host adoptions for rescues (Foothills Animal Rescue, Boxer Luv and Purradise Ranch are a few favorites, but Murray welcomes others to contact him), and as a thank you for rehoming a homeless pet at one of the events, Murray offers a $10 gift card to help start spoiling the newest family member.

At Bonnie's Barkery there's a combined 35 years experience in the grooming department. Murray again wants to add value not only for his faithful clients but for their friends as well. Refer a friend and not only will he receive $10 off his first groom but you'll get a $10 gift card, too!

If you love your pet, you'll love Bonnie's Barkery, the healthy pet market for dogs and cats. (The feline section has enjoyed an expansion, so be certain to check out both food and litter.) For folks who know people who love their pets, a plethora of unique gift ideas abound. Come see them all at 29455 N. Cave Creek Rd. #108. Questions? Call 480-502-7973, go online at www.bonniesbarkery.com or like them on Facebook.
JULY 1, 2015
Pronghorn antelope numbers on rise near Sonoita, Patagonia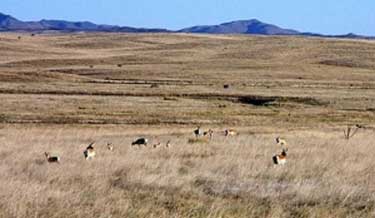 TUCSON – After four years of comprehensive, science-based manage-ment efforts, biologists at the Arizona Game and Fish Department are encouraged by the birth of 84 pronghorn antelope fawns this year and increased pronghorn distribution throughout Game Management Units 34A, 34B and 35A in southeastern Arizona.

In recent ground surveys conducted with the Arizona Antelope Foundation, the Arizona Game and Fish Department counted 48 bucks, 131 does and 84 fawns during a two-day (June 13-14) ground survey near Sonoita and Patagonia.

This year's count of 263 pronghorn antelope is up from the minimum adult population of 81 counted four years ago, when the Arizona Antelope Foundation was awarded a National Fish and Wildlife Foundation grant for grasslands restoration projects in the area.

The grasslands restoration efforts included a combination of mesquite removal and prescribed burns. In addition, fence modifications, water improvements, predator control, and population augmentation also were used to help bolster pronghorn antelope numbers.

"The conditions that allow pronghorn numbers to increase were created by a combination of these wildlife management actions," said Amber Munig, big game management program supervisor. "Rarely will a single management action result in such positive change."

A running pronghorn antelope can reach speeds of 60 miles per hour or more, but they are hesitant to jump over objects, preferring instead to crawl under or through fences. Their eight-month gestation period is among the longest of North American game animals.

For more information visit https://azgfdportal.az.gov/hunting/species/biggame/antelope.