MAY 13, 2015
Experience the World of Reptiles at Night during Twilight Croc Walk
Visitors to Phoenix Herpetological Society can see 21 of the world's 24 species of crocodilians, hundreds of other reptile species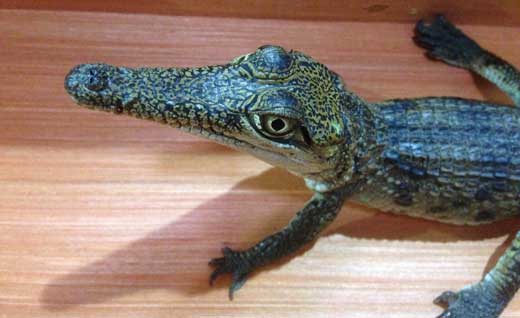 SCOTTSDALE – See crocodiles and other reptiles in a whole new light… at night!
The Phoenix Herpetological Society (PHS) is holding a "Twilight Croc Walk" on May 16 from 7 – 10 p.m. Get your kids away from the TV and video games, and let them experience nature at night with some of the world's most exotic creatures.

As part of the Twilight Croc Walk, visitors to PHS will:
• Have dinner
• Watch the crocodiles and alligators eat
• Learn about nocturnal reptiles
• Find crocs and gators in their enclosures after dark, using a flashlight to see their reflective eyeshine

PHS has the second-largest collection of crocodilians in the United States. Visitors to the nationally recognized sanctuary can see 21 of the world's 24 species of crocodilians, which include crocodiles, alligators and caimans.

Admission to the event is $25, which includes access to all demonstrations and reptile feedings, gator interactions, a meal ticket (hot dog or hamburger, bag of chips and drink), and a handheld flashlight to count crocs (must be returned when leaving PHS). Children ages 3 and younger are admitted free (a meal ticket can be purchased for $5).

Kids will get a commemorative "Herp Helmet," equipped with a kid-size head lamp, and adults will get a commemorative can koozie.

People must pre-register to attend and space is limited to ensure a high-quality experience. PHS is located in north Scottsdale, near 76th Street and Dynamite Road. Registrants will be given directions to the sanctuary.

To register, contact Crystie at crystie@phoenixherp.com or call go to www.phoenixherp.com, and click on the event graphic on the home page.