APRIL 8, 2015
Audience to guide story of next ProMusica Arizona performance!
Cell phone voting directs musical storyline
The Unpredictable Adventures of Henry Hicklebee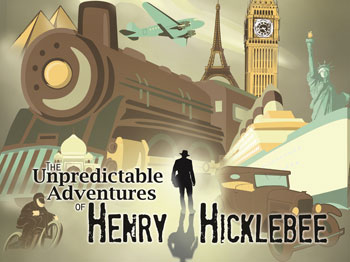 Saturday, April 18; 7:30 p.m.
Sunday, April 19; 4 p.m.
Camelback Bible Church
3900 E. Stanford Drive
Paradise Valley, AZ 85253


For centuries, audience participation in classical and choral concerts was limited to clapping. That all changes NOW when ProMusica Arizona presents the ground breaking original production of The Unpredictable Adventures of Henry Hicklebee.

In the spirit of the "Choose Your Own Adventure" series, this interactive concert allows the audience members to direct the fate of the hero, in real-time, by voting with their cell phones. Will Henry's story be one of love and romance or adventure? Where will he go? Russia? Spain?

You make the decisions that drive both his journey of self-discovery and the musical program. The orchestra and chorale have prepared 30 songs for this concert – which ones will be heard and when is entirely up to you during The Unpredictable Adventures of Henry Hicklebee at the acoustically-renowned Camelback Bible Church.

Visit http://www.pmaz.org/buy-tickets to buy tickets or call 623-326-5172. Tickets also will be available at the door. Prices are $20 for adults, $17.50 for seniors 60 years and up, and $12 for students 18 years and under.