BY MARIELLE D. MARNE | MARCH 18, 2015
When the heart of your home, the kitchen, or your baths need renovation, phone Fari Designs
Around the house, small DIY projects can be a great idea, but when it comes to updating or expanding kitchens or baths, leave it to the professionals. One such expert, with more than 18 years experience, is Fari Momeni of Fari Designs.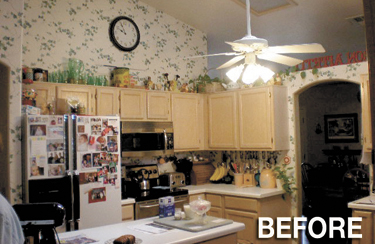 "One thing I like to do is educate the client, since often with DIY projects one lacks the experience to undertake it. I suggest they make a file for ideas they like, but you want to try to stay away from trends. I want them to be able to call me in five, six, seven years from now and tell me they still love their renovations," Fari explained. That happens … a lot!

Since she absolutely loves her job, she's in it to help people. Doesn't matter if a big or small project, new construction or a remodel, she can help. Fari works within budget constraints and can give tips, for instance, instead of new cabinets, why not just change the fronts? A source of pride is that with her designs she can gain between 20 to 35 percent more space. Who can't use that in a cramped kitchen or antiquated bath?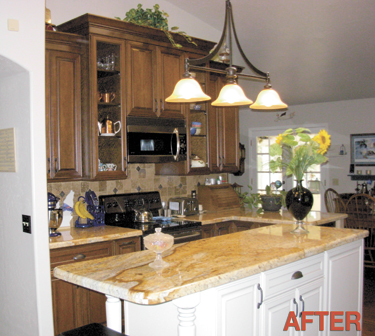 Fari offers a complimentary consult, and because she gathers such detail from customers, often there may be only one or two changes in her proposal before a homeowner signs the contract. She never exceeds her projected timeline, preferring to under promise and over deliver, so no one is inconvenienced or disappointed. Fari is there from start to finish, and then some. "I'm not just going to design your home and go away. Instead of people calling me to say they have a leaking sink, they call me to invite me to happy hour!" Exactly as it should be!

Give Fari Momeni, ASID, NKBA, of Fari Designs a call at 480-522-8564 or visit online at www.faridesigns.com to turn the vision for your kitchen or bathrooms into a reality.