BY MARIELLE D. MARNE | FEBRUARY 4, 2015
Time for taxes? Hundman Law Offices tackles them for you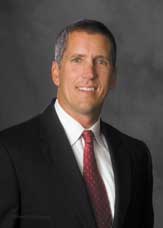 CAREFREE – Mention the words tax season to the masses and you'll likely see a collective cringe. But you won't get that from Jim Hundman (r), accountant, lawyer, certified financial planner. "I know I've said it before, but I really love what I do."

Hundman is going into his second year at his 36600 N. Pima Rd. office location in Pima Norte and business is really good. He recently brought in his brother, Steve Hundman, to work with him, so tax customers will continue to enjoy the expedited turnaround on their 1040s, despite more neighbors discovering and using his services!

Of course, 'tis the season, so Hundman encourages everyone to start gathering paperwork to file with the IRS. Hundman takes more time with his clients, first meeting with them to go over what his clients have, and then getting it input. The second session is when he goes through the tax forms line by line, so customers understand everything. Given the many hats he wears, Hundman is able to offer guidance as how to improve one's tax situation.

Because he's a big picture kind of professional, he can segue in to wills and estate planning. Hundman likes to remind part-time residents that they need not wait to make changes to trusts, for example, if the original attorney is out-of-state; he is qualified to make any amendments necessary. He offers a free consult to assure your estate planning affairs are in order and can subsequently update any paperwork that isn't.

At Hundman Law Offices, you'll find they are friendly and Jim not only likes to advise clients as to the full package scenario, he also strives to educate them about all their options.

Give James E. Hundman a call at 480-625-3134 whether for taxes, estate planning (wills, trusts, powers of attorney) and/or wealth management.