BY LAURYN HALVER | JANUARY 7, 2015
The King of Rock 'n' Roll would have been 80 on January 8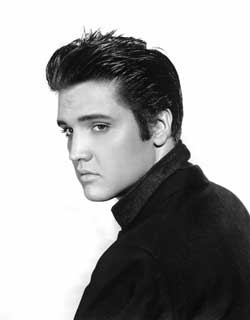 Courtesy Photo: Graceland
Graceland, shown below, home of Elvis Presley, will be hosting events from January 7 – 10 in honor of what would have been his 80th birthday on January 8. Included in the celebration are events such as auctions, movie viewing, lectures, and more.

On January 7 Graceland will be opening with a reception and tour that evening for "Official Graceland Insiders." Graceland Insiders get discounts on Elvis merchandise and other such benefits. "D&N's and Elvis Meetup's Gospel Tribute to Elvis" will be open to the public. This event will be held at the gates in front of the Graceland Mansion at 11:59 p.m. where Elvis' fan clubs will pay tribute by singing to him.

On January 8 (Elvis's actual birthday), Priscilla Presley, the widow of Elvis, will start off the day at 9:30 a.m. with a ceremony in his honor. There will be a Graceland.com live stream of the event. Following the ceremony, there will be free cake and coffee at 10:30 a.m. Lectures by Bill Wallace, Peter Guralnick, David Briggs and Norbert Putnam will be held at 1 p.m. at the Holiday Inn Memphis Airport Hotel and Conference Center.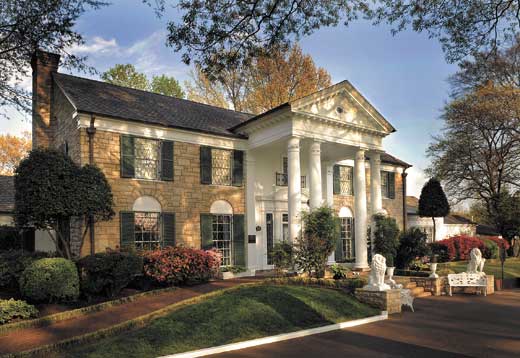 Courtesy Photo: Graceland
An auction of 68 pieces will be held by Graceland the night of January 8. The most expensive item is his first recording Acetate from 1953, which is estimated will be sold for $75,000 to $100,000, followed by 'TCB' and 'TLC' necklaces made of gold and diamonds that are estimated at $35,000 to $40,000. Registrations for the auction will be held online. The final event on January 8 will be Presley's "Birthday Dance Party" at the Holiday Inn Memphis Airport Hotel and Conference Center.
On Friday, January 9 the Fan Club Presidents' Event will be held at Holiday Inn Memphis Airport Hotel and Conference Center with two friends from Presley's childhood, Sam Bell and Guy Harris as well as one of his first girlfriends, Dixie Locke Emmons.
Later on, "An Evening with Elvis" will be held at Orpheum Theatre in downtown Memphis at 7 p.m. where two of Elvis' films: Jailhouse Rock and Viva Las Vegas, will be shown.
The "Hound Dog Tour" will start at 1 p.m. on Saturday, January 10. On this tour, fans can see sites where Presley grew up, went to school, work, and other such places while riding on a "music bus" that plays Elvis' top hits. To close the celebration, Cannon Center for the Performing Arts in downtown Memphis will hold a birthday celebration at 7:30 p.m. to showcase songs by Elvis.
For more information about these events and more visit
www.graceland.com
.