JANUARY 7, 2015

CAVE CREEK – The New Year is a great time to sort through items in your attic, garage or storage unit and decide what's worth keeping. It's also the perfect time to bring your vintage and antique pieces to Cave Creek Museum, 6140 Skyline Drive, for its annual "Antique Appraisal Day" on Sat., Jan. 17 from 9:30 a.m. to 4:30 p.m.
JANUARY 7, 2015
SCOTTSDALE – Desert Foothills Theater (DFT), a division of the Foothills Community Foundation, celebrates its 40th season with its second youth theater production of the season, Hairspray, set for Fri., Jan. 9 through Sun., Jan. 18 in the intimate Black Box Theater of Cactus Shadows Fine Arts Center, 33606 N. 60th Street, in North Scottsdale.
JANUARY 7, 2015
A big 'Thank You' to Sonoran News readers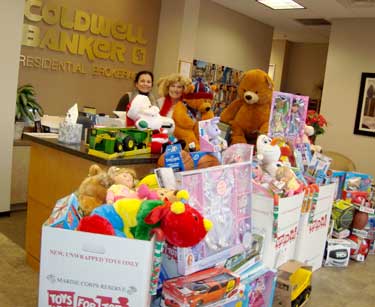 Once again the local office of Coldwell Banker Residential Brokerage participated in collecting toys for the Marine Corps Toys for Tots drive. The toys collected go to poor and disadvantaged children in Maricopa County.

Joan Philpott, the coordinator of the toy drive, for her Coldwell Banker office, used her advertising space, reserved for advertising her Real Estate listings, for the second year, to ask the Sonoran News readership to brighten a child's Christmas and donate a toy for the drive. They exceeded their 200 toy goal and collected over 225 toys to donate to the Marine Toys for Tots program.

A BIG thank you goes out, once again, to the readership of Sonoran News for their generosity.
Happy New Year!