Feature Articles
DECEMBER 23, 2014

PHOENIX – While the holidays are a festive time of year, they can also be full of hazards for your animal companions.

Holiday safety tips for your pets ...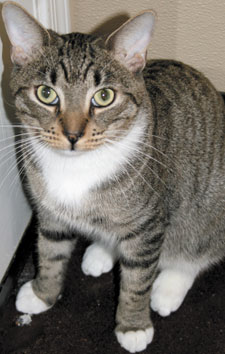 Pet of the Week: Maurice





MULLET OVER BY JAMES K. WHITE |
DECEmber 23

, 2014

A paper products study has revealed that in 2012, the average American used an equivalent of 100 rolls of toilet paper. Mr. Whipple must be smiling. I might add that it was not until 1941 the TP industry solved the common "splinters in the product" problem. I can see how random splinters could cause a "product desirability" glitch.