Feature Articles
By Lindsay Crnkovich

| DECEMBER 17, 2014
An equine rescue in New River, Arizona, which stables eight horses or more, is taking action and working to save horses that are in need of intensive medical care due to neglect, an accident or abuse.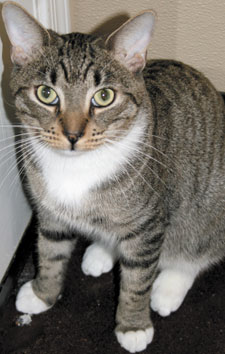 Pet of the Week: Maurice




SPOOF SPACE BY STEELE CODDINGTON |
DECEmber 17

, 2014

Merry Christmas! As I've mentioned for several years as Christmas draws nigh, it's a privilege to refer to a special editorial published by The Wall Street Journal every year at Christmas since it was written in 1949. The author was the late Pulitzer Prize winning editor Vermont Royster.