DECEMBER 10, 2014
Romeo and three other mini horses in search of forever homes for the holidays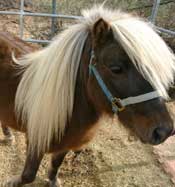 CAVE CREEK – At only 34 inches tall, Romeo (l), a 10-year-old mini chocolate palomino stallion, may not seem like a formidable force. However, the tiny horse, along with three other mini horses, currently have a temporary home at Triple R Horse Rescue in Cave Creek, Ariz.

All of the minis are anxious to find forever homes with loving families or horse aficionados before the Christmas holiday. In addition to Romeo, the other minis awaiting adoption are: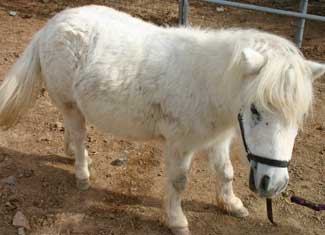 • Ghost, five years old (r)
• Hot Fudge, three years old (below, l)
• Butterscotch, four years old (below, r)

Romeo and his friends are available for adoption at Triple R Horse Rescue, which is located at 6206 East Rockaway Hills Drive in Cave Creek, Ariz. Persons interested in seeing the tiny horses can make an appointment by calling 602.396.8726.

About Triple R Horse Rescue
Triple R Horse Rescue is a 501(c)3 organization that rescues, rehabilitates and re-homes horses surrendered to its care. The organization, which is run 100% by volunteers, relies on support from the community to fulfill its mission. Located on three acres donated by Lil Bit North Ranch in Cave Creek, Ariz. Triple R Horse Rescue is dedicated to assisting the 175,000 unwanted horses in the United States. In the past three years, the organization has re-homed more than 100 horses. For more information about Triple R Horse Rescue visit www.triplerhorserescueaz.com.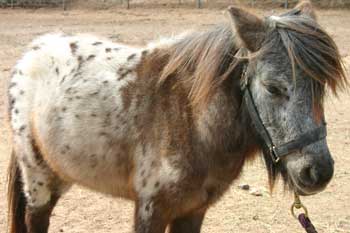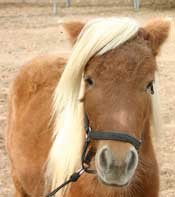 DECEMBER 10, 2014
K9 Blood Buddies Program seeks donors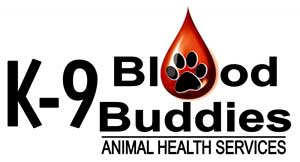 Would you like your dog to be a HERO? Animal Health Services is looking for eligible dogs to join their K9 Blood Buddies Program and help them build a supply of blood transfusion products for dogs in need.

If your dog meets the below requirements, download an APPLICATION and fax to 480-488-6181 or email: bloodbuddies@ahsvet.com or you can drop it by Animal Health Services front desk.

Please send in applications ASAP. Deadline is January 9, 2014. Blood Screening will be on January 15, 2014.

Donor Requirements:
• Canine 1 year up to 6 years of age.
• Over 50# body weight.
• Friendly, obedient, even-tempered.
• Calm enough to lie on side for 10-15 min.
• No serious disease history.
• Never received a blood transfusion.
• Not on any meds except for heartworm prevention.
• No history of previous pregnancy.
• Not in estrus. (heat)
• Not on a RAW Diet.
• Current on an Internal Parasite Exam
• Current on vaccinations given by a licensed veterinarian: distemper, hepatitis, parainfluenza, parvovirus, rabies.

If you feel you have a great candidate for this elite club contact Adriana at 480-488-6181 with questions or email bloodbuddies@ahsvet.com.