Feature Articles

NOVEMBER 12, 2014
CAVE CREEK – Triple R Horse Rescue, the only horse rescue in Cave Creek, Ariz., focuses on, and fund-raises for, the rescue, rehabilitation and re-homing of horses and burros in need. Now the public can adopt two loving animals that are available at the rescue's Lit Bit Ranch.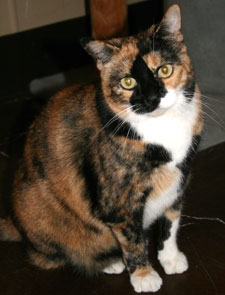 Pet of the Week: Zoe



MULLET OVER BY JAMES K. WHITE |
November 12

, 2014

Records indicate that back in 1680 Dutch mathematician Christiaan Huygens built the world's first internal combustion engine. The engine used gunpowder as fuel. Admittedly, the device had no immediate practical value, but improvements through the next two and a half centuries led to the development of fine gasoline engines like the one in our 1959 Plymouth Savoy.
BOOK NOOK |
OCTOBER 22

, 2014
Paula Dieck launches her new book, I Look Like Me: A Celebration of Self-Love, available on Amazon
CAVE CREEK, ARIZONA - September 28, 2014 - I Look Like Me is the author's story of adoption: growing up in a loving home, yet realizing that she was affected by feelings of abandonment, through years of personal growth, to ultimately coming to a place of self-love. As a young adult, Paula found her birth mother, thinking that this step would answer all her questions. Her quest continued when she decided to look for her biological father. Join Paula on this poignant journey of transformation.