BY LAURYN HALVER | JULY 9, 2014
Annual Independence Day Celebration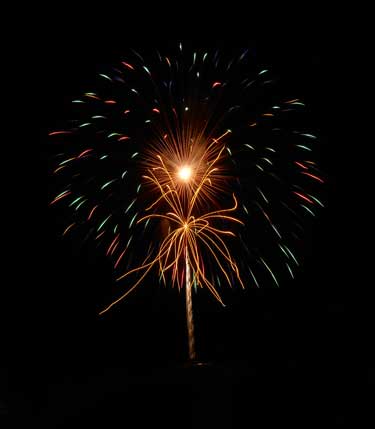 CAVE CREEK – The holiday weekend was a big one for the town of Cave Creek. On Thursday, July 3, fireworks were shot off from on the hill behind Harold's and again on Friday, July 4 behind the post office.

On both nights, there were 15 officers on duty to "assist with crowd control and traffic control" as stated by Cave Creek Town Marshal Adam Stein. For the fireworks on Friday, additional safety measures were taken such as marking off a large area around the launch site of the fireworks to prevent injury and give the Rural/Metro Fire Department enough space to "respond within in the event of a fire during the display."

Three minor injuries were reported during the fireworks on Thursday, but none on Friday. There were no arrests.



The cause of the injuries are unknown, but possibly a result of the dust storm and rain that occurred shortly after the conclusion of the show on the third. The crowd was somewhat larger on Thursday, with approximately 4,700 in attendance. Friday's crowd numbered about 4,000.

The weather on Thursday made it harder to see the fireworks both with the eye and through a camera lens.