BY MARIELLE D. MARNE | DECEMBER 4, 2013
Pinnacle Home Care strives to be high point for adults needing help
Legacy Senior Center for adult day care opening soon
SCOTTSDALE – If you're hurt or recovering from an injury, you may need a hand. If you're elderly, in-home care may be your goal. In either case, consider Pinnacle Home Care for assistance. Care is individually tailored to each client, so Director Nancy Mycek says to call in and she can assess your needs and pair you with the best certified caregiver. "We're here to help," she reiterated, "whatever you need."

Of course, that can be help with dressing, cooking, bathing, cleaning, medicines, shopping, even a ride to a doctor's appointment. It may only be temporary – post-surgery or an injury that limits your mobility – or it may be longer term, such as seniors living alone who can use some support as to their ADL – activities of daily living. Pinnacle Home Care tends to adults of all ages, at home, where, no doubt, anyone not feeling up to par would prefer to be. Every caregiver is professional, experienced, kind, attentive.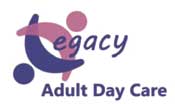 And coming soon from its sister company, Legacy Senior Center, a place where seniors can meet and socialize weekdays. The center will be located at the Desert Hills Presbyterian Church, 34605 N. Scottsdale Rd., adjacent to el Pedregal.

Those interested can take part in exercising, crafts, lunch/snacks, bingo and other entertainment. Adults with elderly parents living with them may consider Legacy Senior Center so mom or dad doesn't have to be alone all day. Yoga, art classes, bridge, Mah Jongg and various weekly outings are all planned for active seniors. Watch for the opening date in Sonoran News!

For adults requiring more immediate and pressing in-home aid, phone Pinnacle Home Care at 480-646-3378 to schedule a consultation.