NOVEMBER 6, 2013
Desert Foothills Theater presents "Joseph and the Amazing Technicolor Dreamcoat"
Nov. 15 - 24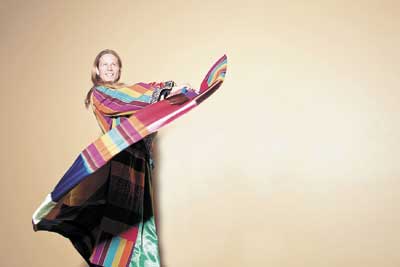 SCOTTSDALE – Before there was Jesus Christ Superstar, before there was Cats, before there was Phantom of the Opera, there was Joseph and the Amazing Technicolor Dreamcoat – Andrew Lloyd Webber's first certified mega-hit. Desert Foothills Theater (DFT), a division of the Foothills Community Foundation, is bringing this high-energy musical to the north Valley with a special production running Fri., Nov. 15 through Sun., Nov. 24 on the main stage of Cactus Shadows Fine Arts Center, 33606 N. 60th Street, in North Scottsdale.

Directed by Darrell Spencer with musical direction by Daniel Kurek (original lyrics are by Tim Rice), Joseph and the Amazing Technicolor Dreamcoat tells the biblical story of Joseph, who is loved by his father, despised by his brothers, sold into slavery and given up for dead … and that's just in the first 10 minutes of the show.

"There's Country, Rhythm and Blues and even Calypso music. I also love the show's themes of forgiveness and that amazing things can happen to anyone," Spencer said.

People of all ages and faiths will appreciate the creative choreography and comical way in which the story of Joseph and the Amazing Technicolor Dreamcoat is told.

"Not only does this show jump from different types of music, but it also jumps from being very grounded in Biblical times to having some very modern elements. The constant music means that many of the jokes are fast because they are in the music," he said.

One of Spencer's challenges is directing a cast of 45 ranging in age from six to 60. His entire family is also cast in the show.

Performances are at 7:30 p.m. Friday and Saturday and at 2 p.m. on Sunday. Tickets range from $15-$32 for adults and $11-$16 for youth and students. Group sale discounts available for groups of 10 or more. Visit www.dftheater.org or call 480-488-1981.

Joseph and the Amazing Technicolor® Dreamcoat is presented through an exclusive arrangement with R & H Theatricals and The Really Useful Group Limited. www.rnh.comTM 1991 The Really Useful Group Limited® Technicolor is the registered trademark of Technicolor group of companies.