OCTOBER 30, 2013
Cowboy Gathering Saturday, Nov. 2 – A benefit for the
Cave Creek Museum
There's something for every member of your family and all of your friends, young and young at heart, during Wild West Days so bring them all out to Cave Creek for the weekend long celebration.

OCTOBER 30, 2013
A luminaria-lit evening run through the quiet desert streets of Cave Creek Regional Park; 5K Run (timed), 1Mile Fun Run/Walk (untimed), Kidsí Desert Dashes
Cave Creek Luminaria Run sponsorships are still available. Naming rights, gold, silver and bronze level sponsorships allow for promotional, race day and post-race visibility.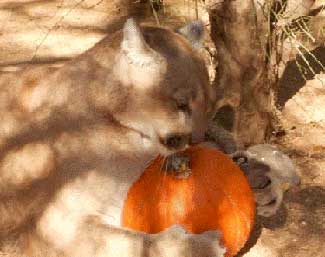 OCTOBER 30, 2013
Pumpkins galore!
Halloween is a fun time at Southwest Wildlife Conservation Center. All the animals LOVE pumpkins. Some eat them, some play with them. If you wish to schedule a tour please call 480-471-3621. If you can make a donation, please visit www.SouthwestWildlife.org or find them on Facebook.

OCTOBER 30, 2013
PHOENIX – The Maricopa County Treasurer's Office, in conjunction with its Pay Your Taxes Online campaign, wants to remind Maricopa County property owners that the first half of residential property taxes becomes delinquent after 5 p.m. November 1, 2013.
OCTOBER 30, 2013
SCOTTSDALE – In honor of Veterans Day, Congressman David Schweikert announces a content collaboration with local nonprofit, Veterans Heritage Project (VHP) to showcase stories of U.S. Veterans on his website.