SEPTEMBER 18, 2013
Scottsdale Civil War Round Table meets October 15
Frank O'Reilly to present; No admission; Open to everyone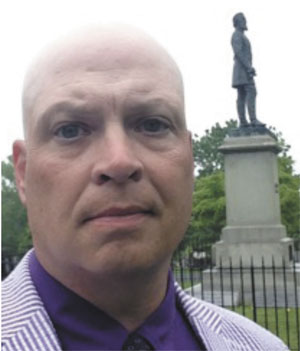 SCOTTSDALE – The next meeting of the Scottsdale Civil War Round Table is October 15 at 6:40 p.m. at the Civic Center Library (Auditorium), 3839 N. Drinkwater Blvd. in Scottsdale. The Chancellorsville Campaign: Lee's Greatest Victory will be presented by Frank O'Reilly. Everyone is welcome. There is no admission charge.

Receiving both his BA and MA in American History with a concentration on Early American Military History and Civil War Studies, Mr. O'Reilly's undergraduate work was at Washington & Lee University before joining the National Park Service at the Fredericksburg & Spotsylvania National Military Park. Working briefly at Independence Hall in Philadelphia, and then returning to Fredericksburg as an historian in 1990, Mr. O'Reilly has also served as an historical consultant for the City of Fredericksburg.

His latest book, The Fredericksburg Campaign: Winter War on the Rappahannock, received a 2003 nomination for the Pulitzer Prize in Letters. It was released by LSU Press in December, 2002, and has won the 2002 Capital District (Albany, NY) Book Award; the 2003 James I. Robertson, Jr. Book Award; the 2004 Daniel Laney Book Award; and the 2004 Richard Barksdale Harwell Book Award.

He has also written numerous articles on the Civil War and Mexican War for national and international journals; and introductions to quite a few books. His first book was released on the Fredericksburg Campaign titled, Stonewall Jackson at Fredericksburg, in 1993.

Appearing in quite a few documentaries, and having lectured extensively on military history to audiences around the world, including several conferences in the United Kingdom at Oxford, he also recently released a 2-issue special sesquicentennial edition history of the Chancellorsville Campaign. At present time, Mr. O'Reilly is researching a book on the Battle of Malvern Hill and the Seven Days' Campaign around Richmond.

For more information visit www.scottsdalecwrt.org.