BY LINDA BENTLEY | SEPTEMBER 11, 2013
Goldwater Institute sends stern warning to SUSD
'In other words, SUSD cannot promote, expressly or implicitly, a 'yes' vote on the M&O …'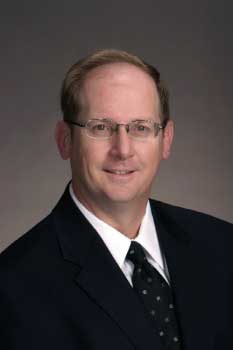 SCOTTSDALE – Last week the Goldwater Institute, touting itself as a government watchdog and litigation organization, sent a letter to Scottsdale Unified School District (SUSD) Superintendent David Peterson (r) to express concerns over the school district's promotion of the 2013-2014 Maintenance and Operations Override Initiative (M&O).

The letter from Senior Attorney Kurt Altman and Staff Attorney Christina Sandefur asked Peterson to be mindful of statutes prohibiting the use of school district resources to influence the outcome of elections.

Sandefur successfully argued a 2011 lawsuit against Cave Creek Unified School District (CCUSD), challenging its unlawful use of bond money for purposes other than those approved by voters.

A.R.S. § 15-511, which states, in part, "A person acting on behalf of a school district or a person who aids another person acting on behalf of a school district shall not use school district or charter school personnel, equipment, materials, buildings or other resources for the purpose of influencing the outcomes of elections," was updated during the last legislative session via HB 2156, sponsored by Rep. John Kavanagh, R-Dist. 23, by adding a new section 16-192, which becomes effective Sept. 13, 2013.

Altman and Sandefur's letter stated they were "very aware that SUSD has dedicated a section of its website to the M&O" and advised Peterson the new law prohibits the use of district-sponsored web pages to influence the outcome of elections.

They also pointed out the video posted on the district's website "is undoubtedly designed to garner ballot support for the M&O without providing equal time to opposing viewpoints."

On numerous occasions, Sonoran News has challenged both SUSD and CCUSD's use of district resources to promote passage of its M&O and bond measures.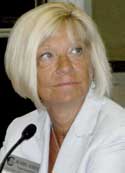 CCUSD Superintendent Debbi Burdick (l) always responded by saying they didn't explicitly tell voters to vote "yes" and said they were only doing what SUSD, Paradise Valley, Deer Valley and other unified school districts were doing to "inform" the public about the M&O or bond questions.

SUSD responded by saying district attorneys advised them if they didn't advocate explicitly for a "yes" vote they were acting within the law.

The revised statutes place significantly greater restrictions on the use of public resources to advocate for ballot initiatives such as SUSD's M&O election. The penalty for violation, which could expose school district personnel to personal liability, has been increased from $500 to $5,000 per violation.

As the letter points out, school districts may host community forums related to election issues, but the law requires the forums be limited to non-partisan, informational sessions "for the purpose of educating voters" and there must be "an equal opportunity to present all viewpoints."

Noting the district has scheduled "Community M&O Override Informational Sessions" for Sept. 12, 17 and 30, Altman and Sandefur told Peterson the Sept. 13 effective date of A.R.S. §16-192 will make their forums subject to greater scrutiny and must be "purely informational and provide an equal opportunity to all viewpoints" and stated, "In other words, SUSD cannot promote, expressly or implicitly, a 'yes' vote on the M&O in any of its distributed literature, on its website, or during its public information sessions."

A.R.S. § 16-192 spells out "influence an election" means "supporting or opposing a candidate for nomination or election to public office or the recall of a public officer or supporting or opposing a ballot measure, question or proposition, including any bond, budget or override election and supporting or opposing the circulation of a petition for the recall of a public officer or a petition for a ballot measure, question or proposition in any manner that is not impartial or neutral."

The letter advised Peterson, "The Goldwater Institute will continue to monitor SUSD's use of public resources to publicize the 2013-2014 M&O. We hope that you will take special care as the November election approaches to ensure that SUSD complies with the new state law and district policy, so that public school district resources are not improperly used to affect election outcomes."

The attorney general, county attorney or any resident of the SUSD is eligible to file an action in the Superior Court to enforce the requirements of A.R.S. § 16-192.