SEPTEMBER 11, 2013
Student stars to shine at Camelot Therapeutic Horsemanship's 4th annual Starry Knights
Non-profit will spotlight horsemanship students for extraordinary achievement at November 2 event at Scottsdale Plaza Resort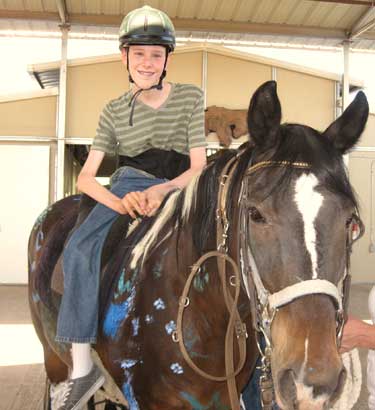 SCOTTSDALE – On any given day at Camelot Therapeutic Horsemanship you may meet a high school student with cerebral palsy, an adult with multiple sclerosis, a child with prosthetic legs or a teenager with a visual impairment. As students at Camelot, they each have a physical disability and a love of horses, and every one of them will challenge what you think you know about people with disabilities.

"Here at Camelot our students set far-reaching goals and then figure out a way to ride right through them," says Mary Hadsall, Camelot's Executive Director. "It's extraordinary to witness a person exceed their own expectations and accomplish what they never thought possible. We are surrounded by student stars every day and at this year's Starry Knights fundraiser we want to share some of their stories with the world."

Among the students featured will be Chaparral High School student, Patrick Bonner. Bonner, who has used a wheelchair since having a stroke when he was nine months old, has been involved as a student with the Camelot horsemanship program for five years. He also acts as a mentor to a new Camelot student, participates in disability awareness programs, volunteers at his church, sings in his school choir, is starring in a school play and enjoys swimming and waterskiing.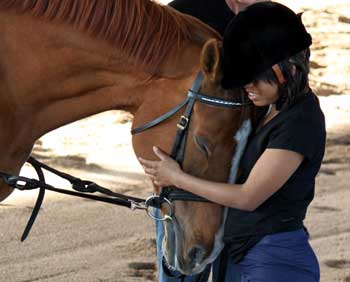 Camelot Therapeutic Horsemanship is a nonprofit organization that teaches horsemanship to children and adults who have physical disabilities. Camelot has been offering all services at no cost to students for 30 years and is located in North Scottsdale.

Camelot will use funds raised through Starry Knights to continue to offer their horsemanship program to children and adults with disabilities free of charge.

The Stars Come Out at ... Starry Knights
Dinner, Silent Auction & Live Auction
Saturday, November 2, 2013 from 6-9 p.m.
The Scottsdale Plaza Resort
7200 N. Scottsdale Rd • Scottsdale, AZ 85253
TICKETS: Single ticket $125, Corporate (10) tickets $1000
Buy early for our OneTen thru Ten/Ten special
(Single tickets are $110 if purchased by October 10)

For more information and to purchase tickets, visit CamelotAZ.org